Gail Davis, 15 May 2014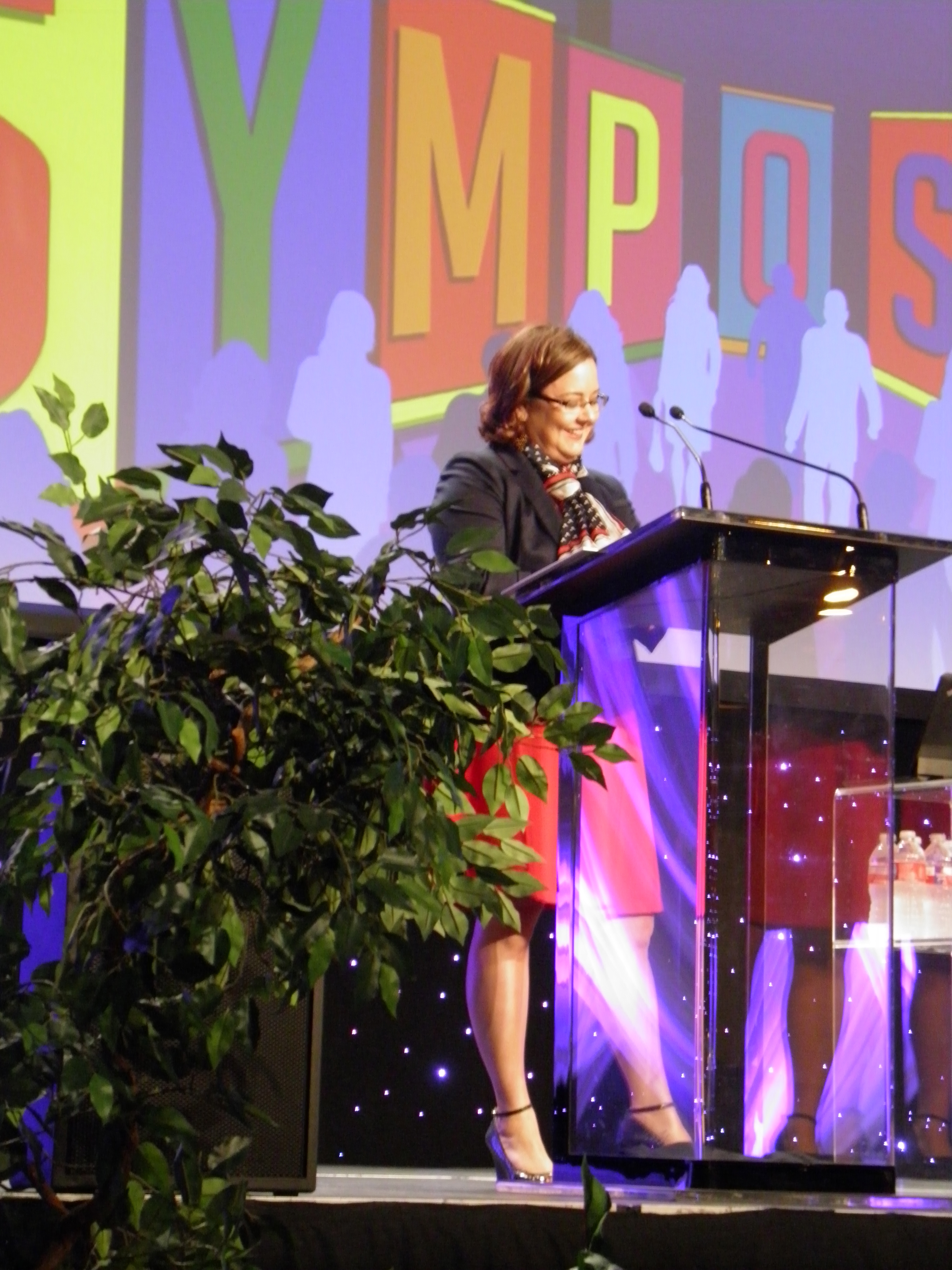 I spent yesterday at the 2014 Gulf Coast Symposium on HR Issues.  It was a perfect place to be as I reflect on the past 15 years of business.  HR Houston became a client in 2002 and I have booked their speakers every year since then.  It has been so rewarding to have a client for 12 years and watch their conference grow from 200 to over 1800 human resource professionals.
This year was really amazing.  I loved their theme, Infinite Possibilities.  I knew I was not missing this year's event once I saw this clever video promoting the conference.  The video is worth the watch… http://www.youtube.com/watch?v=pAWZ5SobY-w. 
 
---
Gail Davis, 20 November 2013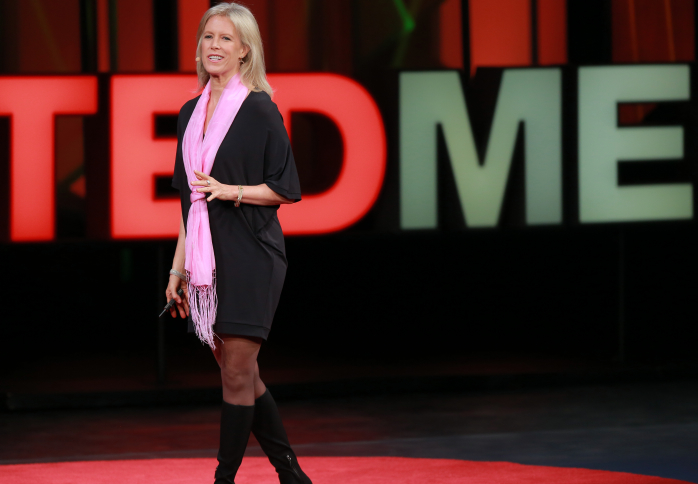 I am known for falling in love with unique speakers and creating opportunities for their messages.
My quest for finding new and different speakers comes from 20 years on the corporate side. My management was easily frustrated with the "same ole sameo" recommendations. So when someone says to me I have a unique speaker idea for you….my ears perk up.
This was the case seven years ago when one of my clients reached out to me to discuss his wife as a potential speaker. Talk about a potentially awkward conversation!! That was 2006, when Perry Steiner suggested I take a look at his wife, Leslie Morgan Steiner.
---
Gail Davis, 17 October 2013
By: Cathleen Lewis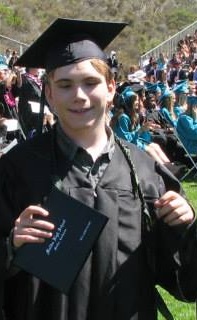 Just a few months ago, Rex donned cap and gown with the other members of his high school senior class and made the final campus walk to receive his graduation diploma.
It was a day of raw emotions – a sense of pride and accomplish washed over the ceremony when Rex's classmates spontaneously erupted, "Rex, Rex, Rex … Way to go!" It was an ever-supportive shout from classmates who would be heading off to college, stepping out into independent lives.
But what about Rex? Where was he in all that coming of age stuff? It seemed a good question, given how long it had been hanging out there.
It's been ten years since CBS 60 Minutes correspondent Lesley Stahl first chronicled Rex's life, and the intriguing interplay of his two extremes of disability and musical genius. A full decade! And out of a not quite 18-year life! Three separate 60 Minutes profiles, beginning at age 7, a Discovery Health documentary at age 11, and The Science Channel documentary, "Ingenious Minds" at age 15.
---
Gail Davis, 25 September 2013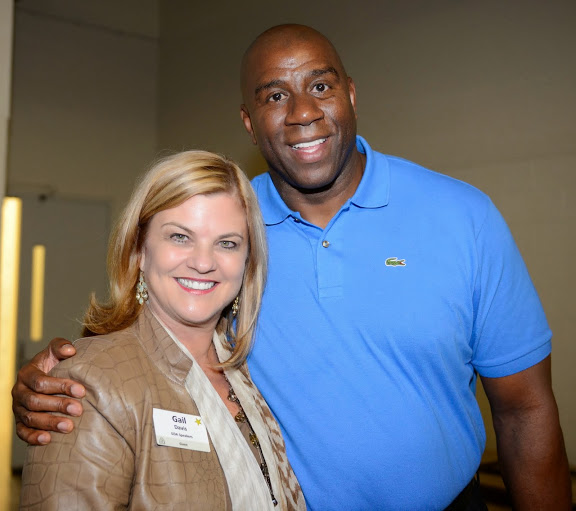 Talk about creating an experiential event….my hat is off to Chrissy Nardini. Chrissy wanted to create a memorable kickoff event and thought of everything to make that happen!
The theme for her year is "Game Changers". Chrissy selected NBA legend, Earvin "Magic" Johnson as the keynote speaker. They rented out Chaifetz Arena in St. Louis where she had the cocktail party and dinner on the floor of the arena.  She had all the attendees' names scrolling on the LED rolling message board across the perimeter of the arena. The floral arrangements on the tables were made with a basketball as the base! All super clever ideas.
---
Gail Davis, 29 August 2013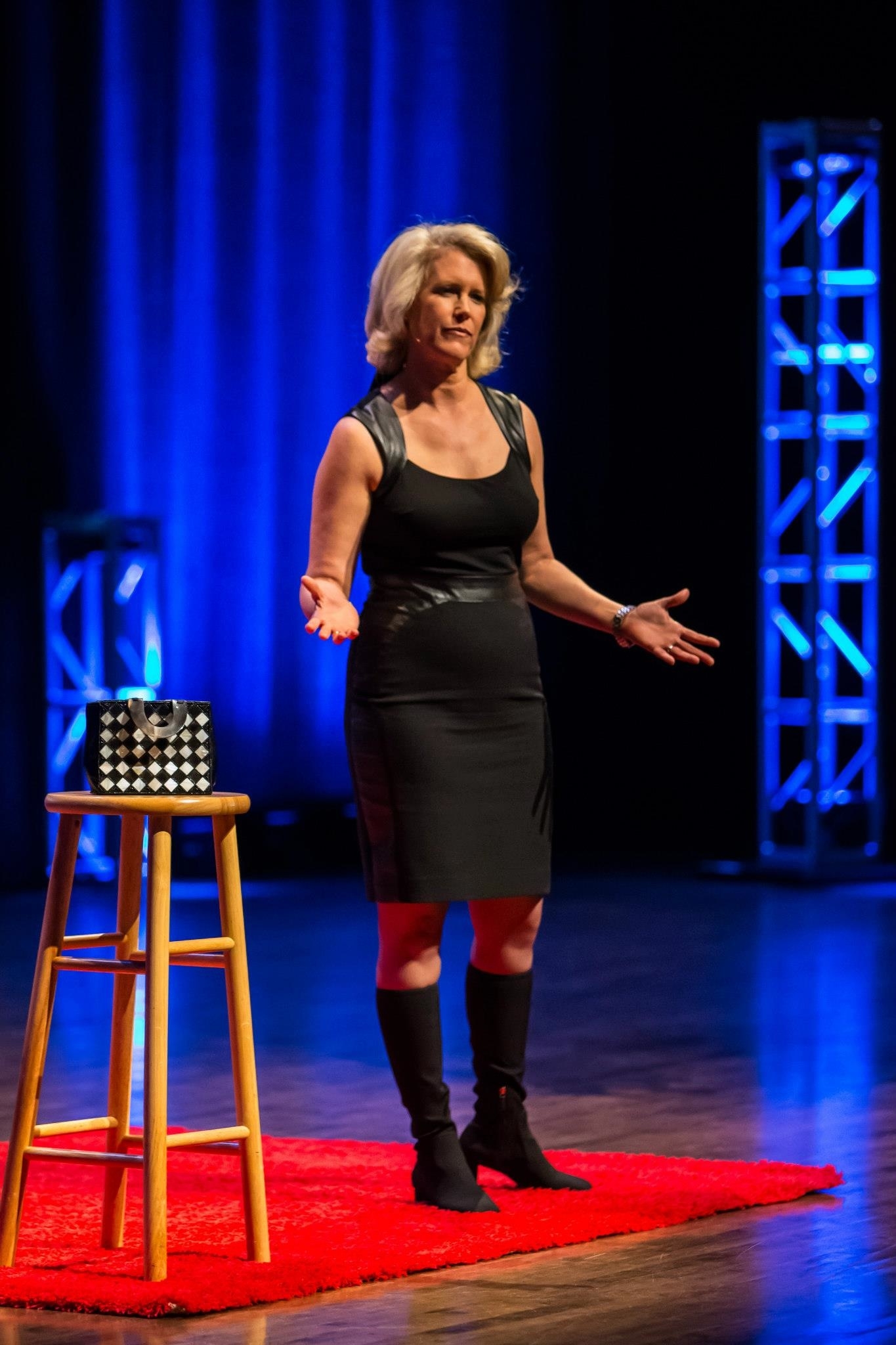 Last August, I got a call from Phil, an old friend I had not seen since our 1977 elementary school graduation. He knew that I was a frequent public speaker and writer. He had a question: had I ever considered doing a TED Talk based on Crazy Love, my 2009 memoir about surviving domestic violence in my first marriage?
Turns out that Phil, no longer the 12-year-old soccer fanatic I remembered, had founded TEDxRainier, the Seattle-based offshoot of the big TED conventions held every year in Long Beach, California. On one Saturday in November, Phil explained, 1,200 people would each pay $100 to gather in an auditorium at the University of Seattle to listen to 30 brief, impactful TED Talks. The speeches would be filmed and distributed via YouTube.
---
Gail Davis, 30 July 2013
By: Steve Palermo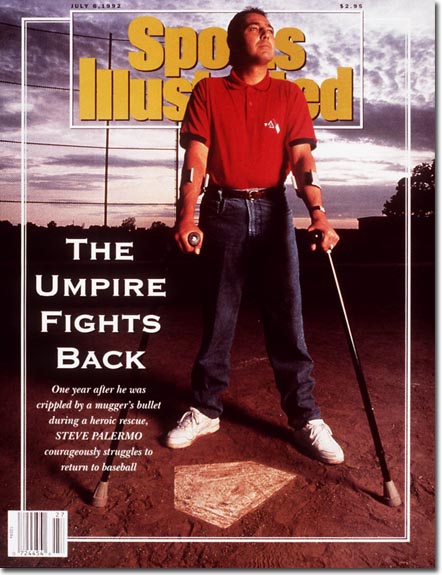 With July 7th just a few weeks ago, it never fails to get our attention. There has been 22 years of July 7th's that have passed since The July 7 of 1991. That's the day when a young, recently married couple of five months had their lives turned upside down and forever changed.
I was shot outside of Campisi's, a local Italian restaurant in Dallas, where I was having dinner with some friends, after having umpired a Texas Rangers baseball game. Two of the waitresses were leaving Campisi's and heading home for the evening, when three young men jumped them outside the restaurant.  They began beating and mugging the waitresses and trying to steal their purses. From there, the night became a blur, which at times has blurred our lives.
---