Our Team
The GDA Speakers Team is committed to providing our clients the ultimate speaker experience. Beginning with informative, creative agents to assist with speaker selection, we follow your event every step of the way.
Once you book a speaker, our logistics experts ensure a detailed travel and event itinerary is formulated and adhered to. Down to the accounting and post-event follow up, we want to be your trusted partner. No call or request is too small and we will always be committed to quickly responding to your needs.
Our Mission
We provide lasting value by delivering impactful speakers with our expertise and support every step of the way and beyond the final standing ovation.
Our Vision
We stand out as the obvious partner to make it easy for any organization to create memorable and inspiring experiences for audiences across the globe.
Our Values
The following core values are the basis of how we conduct ourselves and our business.
Responsiveness
Partnership
Solution Oriented
Trust
Quality
Respect
Gail Davis
Founder & President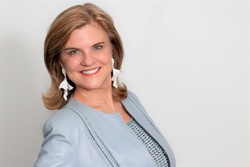 As Founder and President of one of the country's premier speakers bureaus, Gail Davis makes CEOs, authors, educators, inventors, gurus and inspirational luminaries shine. She helms her namesake bureau, which began as Gail Davis & Associates, and has created a company known for its focus on the client.
Kathryn McCoy
Account Manager / Bureau Liaison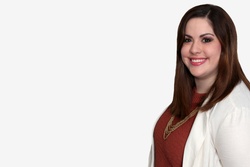 Kathryn McCoy is an Account Manager at GDA Speakers. Kathryn graduated from Southwestern University with a Communications major and Business minor. Raised in a family of business owners, Kathryn has been exposed to all aspects of a successful business, resulting in experience in sales, marketing, and communicating with clients from a very young age. She also worked in account management, marketing and sales positions during and out of college. Her strong background in marketing, managing, and planning, coupled with her keen attention to detail are all valuable qualities that she brings to the GDA team.
Julie O'Keefe
Senior Vice President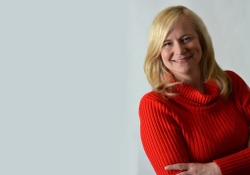 Julie O'Keefe is Senior Vice President of GDA Speakers. In her role as Senior Vice President, Julie is the company's leading sales agent and provides insight into all company functions, from operations to speaker relations. Her customer-centric approach and deep speaker relationships are hallmarks of the leadership she brings to the company.
Brooke Anderson
Senior Account Manager
Brooke Anderson is a Senior Account Manager at GDA Speakers. She began her sales career in Dallas working in the medical industry at both the startup and corporate level. Brooke's experience in a competitive industry with strong client relationships enable her to make a strong impact on the GDA Sales Team. Her goal is to make sure the client has an unforgettable experience with our team and speakers. She graduated from the University of Oklahoma majoring in Public Relations and Business.
Drusilla Blakey
Operations and Finance Manager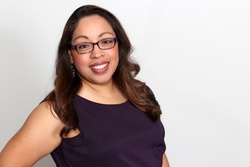 Drusilla Blakey is the Operations and Finance Manager for GDA Speakers. Drusilla graduated from the University of Texas with a Bachelor's Degree in Accounting and worked in the public accounting industry for over 14 years. Additionally, she worked for 6 years as an International Meeting Planner, and is thrilled to bring that knowledge and experience to the GDA team. Although the saying may be old, Drusilla believes that 'service with a smile' never goes out of style.
Trish Halligan
Speaker Relations Manager
Trish Halligan is Speaker Relations Manager with GDA Speakers. She brings 25 years of experience in event management and program design having been a founding member of two international conference brands for the banknote production and circulation industry. She led or participated in the execution of events in 20 countries plus the U.S., and managed relationships in 14 others involving all aspects of conference/seminar organization and management, agenda development, speaker recruitment, and sponsorship sales. She holds the designation of Certified Meeting Professional (CMP) awarded by the Events Industry Council and is a member of Meeting Professionals International (MPI).
Kristin Alexander
Marketing Coordinator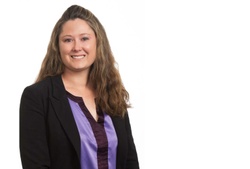 Kristin Alexander is the Marketing Coordinator for GDA Speakers. She is a seasoned event professional with more than thirteen years of corporate event management experience and an additional seven years of sales incentive management experience. Kristin has a Bachelor of Arts degree in Communications from the University of Denver and a Master of Business Administration (MBA) from Regis University. She earned a Certified Meeting Professional (CMP) designation, conveying her expertise in planning, managing and executing successful meetings, tradeshows and events. With a passion for logistics and processes, Kristin strives to create seamless client experiences and bring enthusiasm and positivity to any task.
Maddy Allgood
Executive Assistant / Event Manager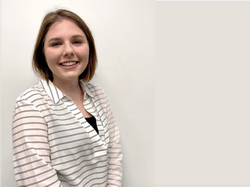 Maddy Allgood is an Executive Assistant and Event Manager with GDA Speakers. Maddy is a recent graduate from Gaylord College at the University of Oklahoma where she majored in Public Relations. She uses her experience in event planning, public relations and marketing to help meet company goals. Her close attention to detail and focus on clear communication makes her a strong asset to the GDA team.