Gail Davis, 16 December 2011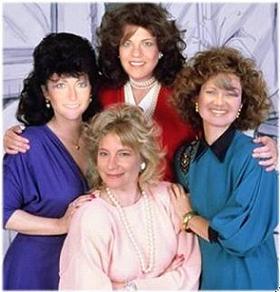 Christmas is one week away. Where did the year go? What an amazing, exciting year it was … but man, what a whirlwind!
Whirlwind is exactly what I'm looking at right now.
After 16 years in my suburban home, I decided to buy a high rise condominium in Dallas. I was very fortunate to sell my home quickly with the buyers even purchasing everything in it! Literally, every piece of furniture, fixtures, decorations. Everything.
In some ways, moving free from all the trappings of two decades was liberating. Moving from a larger home to a smaller urban space presented a great opportunity to get a new look.
---
Gail Davis, 05 December 2011
A Saturday during the holidays spent at an all-day speaker event? It was hands down the best decision of many holidays in recent years. Which is why I spent Saturday feeding my mind at TEDxSMU with the newest member of our team, Sarah Leverett.
I did have one important hint. Besides the fact that it was a TED event, I knew that anything Jim and Carole Young are involved in is sure to be a winner. This did not disappoint.
So I headed downtown to the Dee and Charles Wyly Theatre. I'd never been. Honestly, it was my first time on the ground to really understand the Dallas Arts District. I think it is a good thing that I moved from the suburbs. I am surprised daily at the amazing offerings of Dallas. So much has changed in the 20 years I spend in suburbia!
---
Gail Davis, 10 November 2011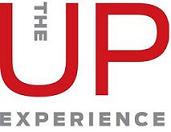 Okay, hokey title. But you get it. The Up Experience lived up to its name.
If this is all new to you, click here and here and here to get caught up on this event and the amazing speakers I was able to see. Almost 20 speakers in one day!
Dr. Brene Brown kicked off the last session with an Alumni update. This is interesting concept. Each year they bring back someone who has spoken at a previous UP and have them give an alumni update. Brene has a wonderful calm, soothing pace…
---
Gail Davis, 08 November 2011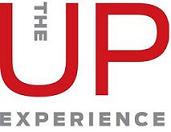 (If this is the first time you're reading The UP Experience, click here and here. I promise you won't regret getting caught up.)
For the first time, I was able to hear "Chef Jeff" (Jeff Henderson) speak. What an impressive human being. He earned the first standing ovation of the day.
I have always believed that at our core we love the comeback stories. And when you're sitting the audience actually seeing and hearing a comeback, it's even better. Chef Jeff turned his life around when he learned to cook in prison. He has published cookbooks and been on national television. His message is simple…. Take control of your life, whether it is your personal life or your work life.
---
Gail Davis, 04 November 2011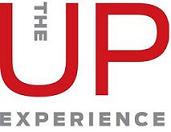 As I explained in my last blog, I had the opportunity to attend the Up Experience in Houston last week. It was a fantastic day full – and I mean very full – of speakers, but it felt like a perfectly performed symphony. I left uplifted and informed and inspired.
The day was broken into segments, four speakers per segment. Each speaker got 20 minutes. Here's my take on segment 2. (Click here if you want to read about Segment 1.)
The second "Houston Up Close speaker", Laura Spanjian, kicked off segment two. Laura is the Sustainability Director for the City of Houston. Her passion and commitment to transform Houston into the electric car hub and a true green city were inspiring.
---
Gail Davis, 02 November 2011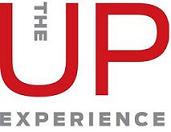 The Up Experience is aptly named. Organizers Ernie and Sheryl Rapp painstakingly create a real experience for each attendee.
Held in suburban Houston, the one-day event could feel like a "fire hose" kind of day. We've all been to one day events where you leave exhausted. Not the case with the Up Experience. The pace is perfect – partly due to the string quartet interspersed throughout the day – but mostly due to the format and speaker combination.
Great effort is put into selecting the perfect combination of speakers. The day is broken into four segments. In each segment, four speakers are each given 20 minutes. At the end of the segment, there is a 30-minute break. Attendees can use the break to refresh, check in with the office, or meet with the speaker for a deeper dive. Each speaker is in a smaller gathering area answering questions.
---