Growth
Gail Davis, 12 March 2010
Recently, I have seen some real growth in some of the speakers I work closely with: Ron White is one of those guys growing and pushing to the next level.
We recently traveled to Barcelona, Spain together for a conference. It was one week prior to the National Memory Championship and Ron was incredibly disciplined on the trip. I invited him to dinner and he declined saying he had to train. I asked him why? He simply wanted to grow in his field … stretch himself. The following week he won the National Memory Championship for the second year in a row.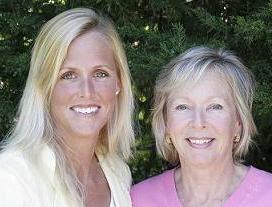 Kristina Wandzilak is another example. I have been a huge fan of her story. She and her mom, Constance Curry, wrote a book, The Lost Years, about the period of time when Kristina was 16-21 and her life spiraled out of control due to drugs and alcohol. After Kristina got clean and sober, she graduated from college, started her own international intervention company, and on March 17, she will have her own television series on TLC. Kristina continues to expand her reach and, while not glamorizing her story, tastefully making a difference and providing hope to countless families in despair.
I love to watch clients grow, especially those who do annual events.
I used to do an annual event for a large corporation. I know how easy it is to subscribe to the formula … "We hire speakers that have name recognition. We hire speakers in this fee range."
I love it when an event planner gains the confidence to suggest something that is outside the parameters of what has been done in the past … and it works!! I did it in 1996 when I convinced the chairman of EDS to do our sales incentive event on a cruise ship. He fought me the entire way. I convinced him and it was a huge hit. We did it again in 1997.
I have a client, Elyse Gut, who took a risk with me in 2000 and hired Nando Parrado as one of her keynote speakers. Prior to that, there was a formula in place that said only hire a speaker with a recognizable name. Elyse met Nando, loved his story, and took a risk. Not only was it a success but a representative from the Society for Human Resource Management was in the audience and hired Nando for the SHRM national conference the following year!
Growth is good when it is done with purpose and significance.
And P.S., if you want to help us grow our GDA fan page on Facebook, click here to become a Fan.