Gail Davis, 16 December 2008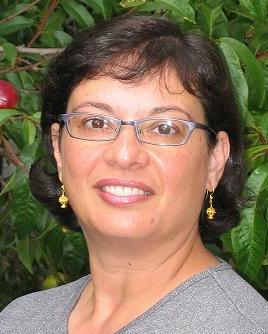 Just yesterday, Nando Parrado addressed one of the largest pharmaceutical companies in the world. And he did it in Portuguese.
I'm constantly amazed at the talents of our speakers, but more than that, the opportunity they have (and we by way of working with them) to tell their stories and touch lives around the world.
When I look at it that way, 2008 was a banner year for touching lives. And I was privileged to be in the audience for many of those moments.
For example, a complex issue like immigration can be polarizing, but Sonia Nazario puts a human face on the topic. I was lucky to work with her earlier this year.
As a Pulitzer Prize winning author and former Los Angeles Times columnist, she knows about immigration. She made the trek from South America to the U.S. on top of a train in order to understand the odyssey of young children trying to get to their mothers. Her presentation is full of facts, awesome photography of griping images, and the complete backstory to go with it.
Of course, the client made a lot of great decisions that were perfect for her presentation. The venue was an old rail station and the typical floral arrangements were replaced with cars from an antique train set.
---
Gail Davis, 05 December 2008
I received word on Friday afternoon that Rex Lewis-Clack and his mother, Cathleen Lewis, would not be appearing on 60 Minutes. Rather, this week's program would feature President-Elect Obama. Disappointing, but completely appropriate.
As a 60 Minutes junkie, I tuned in to watch. It was a great conversation between Steve Kroft and the Obamas. An excerpt below gives you the flavor:
STEVE KROFT: Have there been moments when you've said, 'What did I get myself into?'
BARACK OBAMA: I will say that the challenges that we're confronting are enormous. And they're multiple. And so there are times during the course of a given a day where you think, "Where do I start in terms of moving-- moving things forward?" And I think that part of this next two months is to really get a clear set of priorities, understanding we're not going be able to do everything at once, making sure the team is in place, and moving forward in a very deliberate way and sending a clear signal to the American people that we're going to be thinking about them and what they're going through.
No matter what business you're in - running a country or running a corporation - everyone is setting priorities for 2009.
I give a presentation to industry groups and clients on the strategies and tactics for selecting a keynote speaker.  One of the top priorities: trying to anticipate what will be the current event when your event occurs. 
---
Gail Davis, 29 October 2008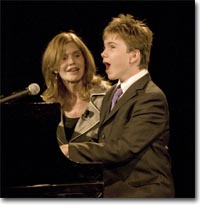 I had the most incredible experience last week in Lake Tahoe. It was one of those moments a vision came to fruition.
But let me take a few steps back. The best way to appreciate the moment might be to share some background.
As the owner of this incredible company, I have booked speakers all over the world.
In April of 2004, I got a phone call from one of the most successful speakers in the business, Tom Sullivan. He began to tell me about Cathleen Lewis.
Cathleen sounded like an incredible woman in her own rite – a Stanford graduate, who moved to Paris where she lived and worked for many years, first in fashion as a model, and then in finance running a currency options trading desk.
But, none of what she had learned in those challenging, fast paced worlds could prepare her for the emotional and physical upheaval that followed her son, Rex's birth and the discovery that he was blind.
---