Gail Davis, 02 March 2011
Powerful is the only word I can think of to adequately describe our first stop on the "Give Back Tour."
The Southwest Oklahoma Detention Center is located in the middle of nowhere. I am from southwest Oklahoma, so I can say that.
You are driving along and all of the sudden you turn right on a dirt road and there it is … a building behind a large fence with big coils of barbed wire. No cell phones or cameras are allowed inside. We were to leave purses in the car. We were physically patted down and then received a quick briefing from the center director.
---
Gail Davis, 01 March 2011
Tomorrow I begin my "Give Back Tour" with Andre Norman.
Excited would be an understatement. The opportunity to make a difference in so many lives throughout my home state of Oklahoma and the Dallas-Fort Worth metroplex will probably keep me awake tonight.
You may be wondering what a "Give Back Tour" is … well, I just made up the name.
It all started this past December when Andre spoke at a fundraising event. Not only did he speak at the event, he also offered a future presentation for the auction.
As the bidding was getting underway, he challenged the bidders to work together to increase the overall contribution to the charity. He said that if we pulled together the bids, he would work for one week.
---
Gail Davis, 01 February 2011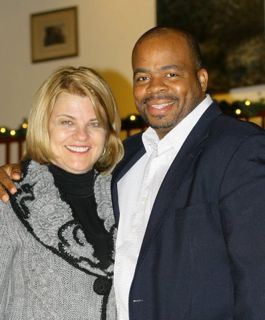 I really am passionate about the speaking industry and the potential it has to transform lives. There are so many important genres of speakers. While I enjoy and understand the importance various speakers and topics play in the marketplace, my personal favorite is inspiration.
I carefully chose the word inspiration over motivation. I am not sure motivation has a long-term impact on audiences. However, I do believe we can be forever changed by inspiration.
Over the years, one of my favorite ways to give back is to provide a speaker to the Tarrant County Juvenile Detention Center. The first time I did this, I sat in the back of the room and was brought to tears. I did not expect so many young children to be in the audience. I did not expect my heart to break for their pain. I was overjoyed that I had the opportunity to arrange for the speaker to be there. I remember the complete satisfaction of watching these hurt kids start to smile as they began to believe their lives could be different. That feeling is like no other. It is awesome to see a ballroom of corporate employees rise to a standing ovation for a speaker. But to see kids impacted is a completely different level of satisfaction.
---
Gail Davis, 15 November 2010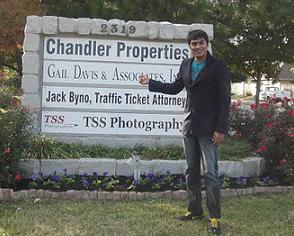 Last week Ankit Fadia visited our office. Being around Ankit is an energy rush. His accomplishments are incredible for a 25 year old. Yet, only a 25 year old would have the energy to do what he does!!
Ankit wrote his first book at 14. He began speaking at age 15 and today he runs a successful security consulting firm. He also runs training courses in India and China on computer security, is the host of his own show on MTV India called What the Hack, has a lucrative speaking career AND is a world traveler who takes the time to meet locals and truly experience the places he visits.
I met in Ankit in 2007 and began representing him. At the time , his speaking career focused on a presentation called "Hacked". The presentation is usually two hours long and very interactive.
The idea of the presentation is to scare everyone through his use of audience volunteers showing the ease of breaking passwords and getting into email and credit card accounts. He also scrolls down a screen showing everyone's mobile phone that has blue tooth enabled. Audiences gasp when they see their name and phone number scrolling on the screen. Most of us have no idea how vulnerable we are to technological break-ins.
This presentation is still a crowd favorite because it is very hands on, scary, exciting, educational, very much a performance, and fast paced...perfect for someone with a short attention span.
During the last 15 minutes...Ankit gives real solutions as take-home for audience members to implement.
Since 2007, many of our clients have booked Ankit. Most of them have wanted to bring him back a second time. To respond to this request, Ankit created a presentation called "The Digital Social."
---
Gail Davis, 01 October 2010
By Gail Davis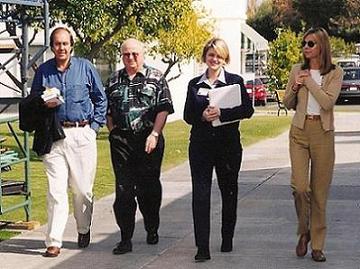 In 1994 I was issued a challenge from the chairman of EDS, Les Alberthal. He asked me to find a speaker that was new and different- someone everyone would like to hear and someone who was international in appeal. It is a story I never tire of telling. For six months in a pre-Google era, I searched and searched to no avail. Finally my dad offered a great suggestion and I went through the Uruguayan embassy to find Nando Parrado. Good idea but not as easy as you might think. They told me they could not give me his number but shared he had a television show in Montevideo. Speaking Spanish, I navigated my way through the phone maze at the tv station and eventually had the number for Nando's office. I called. He answered. And from that moment on, both of our lives changed dramatically.
After much convincing, I got Nando to speak at the EDS sales incentive event in Maui, Hawaii. It was the wildest success one could imagine. It was even suggested that I retire because everyone agreed I would not be able to top the success with Nando. My friendship with Nando and his wife continued to flourish. I made a trip to Uruguay with my entire family. Nando thought the EDS deal was a onetime situation. However, his wife Veronique and I could not get over the impact he had on the event attendees and the letters and faxes that followed. We both felt there was a reason Nando survived and that he had a message the world needed to hear.
---
Gail Davis, 09 August 2010
When I was starting my company, I toyed with the idea of having a partner. I interviewed several successful entrepreneurs to discuss the pros and cons of going it alone or having a business partner. I remember my friend Jo Kling of Landry & Kling telling me that the best part of having a business partner is there is always another person there helping you row the boat. In the end, I did not base my business on a partnership model. The ironic part of it is partnerships are a key ingredient to the success we have experienced.
Looking back over the last 12 years, I can clearly say that we have been fortunate to have client relationships that feel more like partnerships. We have been invited to strategy sessions and events. We are made to feel that our experience and recommendations are key to the overall success of our clients' events. The same is true on the speaker side of the house. We have speakers we have booked consistently throughout our company history. There is no doubt that we have forged our way by having a mutual respect and understanding of each other.
---