Topic: Hispanic
Browse Speakers by Topic
---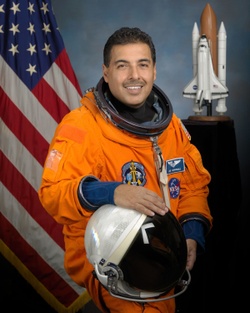 Keynotes: 1 Books: 2 Videos: 5
Jose Hernandez
Retired Astronaut & Business Man
Jose Hernandez's talk is an effective motivational talk where individuals leave so inspired, they re-evaluate and upgrade their personal and professional goals in life. He shares a simple yet effective recipe that serves as an effective tool in the empowerment process.
---
Keynotes: 3 Books: 1 Videos: 4
Sonia Nazario
Social Journalist, Author, Humanitarian
Sonia Nazario is an award-winning journalist and humanitarian. Her personal story is the story of migration and of ganas (determination). Her articles and speeches move people to tears and end in standing ovations.
---
Keynotes: 2 Books: 0 Videos: 1
Tony Plana
Award-Winning Star of Ugly Betty and Director of Stage and Screen
Cuban-born Tony is one of the most recognizable Latino actors of stage and screen and has directed, produced, and starred in more than 60 major films. Tony is best known for his starring role as Ignacio Suarez on the hit ABC show, Ugly Betty.
---
Topic Index
Browse topics in this category