Marijuana/Cannabis Keynote Speakers
Browse Marijuana/Cannabis Speakers
Marijuana and Cannabis keynote speakers communicate experience with chemical dependency and successful treatment to focus on marijuana education and consulting inside the substance abuse and disorder treatment field. With the legalization of marijuana and cannabis on the rise, GDA can set your group up with the right marijuana and cannabis keynote speaker for your group.
---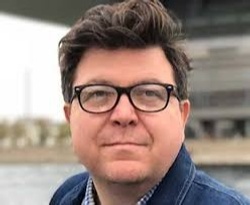 Keynotes: 11 Books: 0 Videos: 5
Ricardo Baca
The Denver Post's first-ever marijuana editor and founder of news vertical The Cannabist
Ricardo Baca is a 20-year veteran journalist, keynote speaker, TEDx veteran and thought leader in modern media and drug-policy circles.
---
Keynotes: 1 Books: 1 Videos: 8
Heidi A. Swan
Cannabis - Induced Psychosis: The Personal Stories Behind A NIGHT IN JAIL
Heidi tells an unforgettable story about experiencing Cannabis-Induced Psychosis as a teenager. Her brother's regular use led him to mental illness, addiction, homelessness and incarceration. Together, they wrote A Night In Jail: the first Young Adult novella, film and play about the mental health effects of teen marijuana use.
---
Topic Index
Browse topics in this category