Marijuana/Cannabis Keynote Speakers
Browse Marijuana/Cannabis Speakers
Marijuana and Cannabis keynote speakers communicate experience with chemical dependency and successful treatment to focus on marijuana education and consulting inside the substance abuse and disorder treatment field. With the legalization of marijuana and cannabis on the rise, GDA can set your group up with the right marijuana and cannabis keynote speaker for your group.
---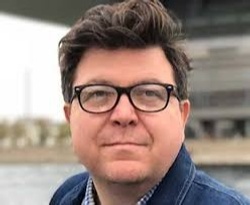 Keynotes: 11 Books: 0 Videos: 5
Ricardo Baca
The Denver Post's first-ever marijuana editor and founder of news vertical The Cannabist
Ricardo Baca is a 20-year veteran journalist, keynote speaker, TEDx veteran and thought leader in modern media and drug-policy circles.
---
Keynotes: 1 Books: 1 Videos: 5
Heidi Swan
Advocate for Marijuana Policy, Homelessness Prevention Advocate, Addiction, Substance Abuse Prevention, and Recovery
Most Americans think marijuana is harmless, even healthy. Many have never heard it is associated with adult schizophrenia, anxiety, depression and suicide. Heidi's brother was a homeless drug addict with schizophrenia who went to jail eighteen times. They wrote a book together to warn teenagers about the risks of marijuana.
---
Topic Index
Browse topics in this category