Fashion Keynote Speakers
Browse Fashion Speakers
---
Keynotes: 3 Books: 0 Videos: 4
Abi Ferrin
Fashion Designer and Philanthropist
Abi Ferrin has a passion for empowering women and has been doing so through her eponymous clothing line for 14 years. As a fashion designer, she has had a perfect platform to inspire women, and as a philanthropist she created her company to support women while dressing them.
---
Keynotes: 4 Books: 0 Videos: 4
Aimee Mullins
Groundbreaking Athlete, Fashion Icon, Actor, TED All-Star, and Design Innovator
Aimée Mullins revels in the continuous exploration of what is possible—both for herself and those whose lives she touches. Aimée has developed her own unique formula for creating the "invented life," fashioned from her undeniably unique combination of life experiences.
---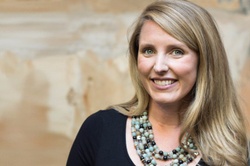 Keynotes: 0 Books: 0 Videos: 1
Brittany Underwood
International Trade Entrepreneur; Local Social Entrepreneur
The Akola Project is a social business within a non-profit framework that empowers marginalized women to generate income to uplift the lives of their families and communities by employing them to make high-fashion jewelry, handbags and home goods.
---
Topic Index
Browse topics in this category