Photography Keynote Speakers
Browse Photography Speakers
Photography keynote speakers are master at weaving a visual tapestry of emotion and content. They allow one to tap into one's hidden creativity and leave inspired. Step into the mind of a photography keynote speaker by contacting GDA Speakers.
---
Keynotes: 3 Books: 2 Videos: 6
Dewitt Jones
Former National Geographic Photographer
Dewitt Jones is one of America's top professional photographers. A master of the platform, he combines stories from his years with National Geographic with his extraordinary photographs to teach both creativity and vision. Each year his words and images inspire thousands to 'Celebrate What's Right With the World'!
---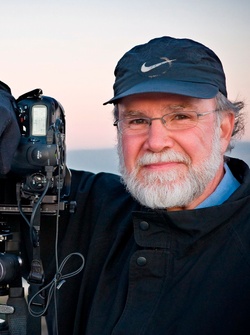 Keynotes: 3 Books: 1 Videos: 0
Steve Uzzell
Photographer and Illustration Guru
Using his striking photographs as illustrations of his metaphor about possibility and creativity, Steve inspires audiences to take advantage of his experience and vision to make any venture an adventure.
---
Topic Index
Browse topics in this category