Prison Reform Keynote Speakers
Browse Prison Reform Speakers
Prison Reform keynote speakers fight to get laws changed and prisons reformed. Stopping recidivism is a key component of prison reform keynote speakers. GDA can has the right prison reform speaker to speak to second chances.
---
Keynotes: 1 Books: 0 Videos: 2
Marlon Peterson
#BePrecedential
Marlon went from facing life in prison at 19-years old to being one of the preeminent voices in social and criminal justice. Just seven years since his release, he was named one of America's 100 most influential and inspiring leaders in the Black community by Ebony Magazine.
---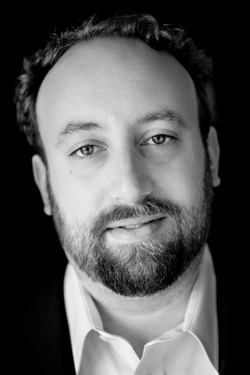 Keynotes: 1 Books: 1 Videos: 3
Joshua Safran
Author, Attorney, and Domestic Violence Survivor and Advocate
Joshua Safran is a critically-acclaimed author, Sundance/Oprah Winfrey Network film subject, and nationally recognized advocate for domestic violence survivors and the wrongfully imprisoned. He's a comedic, yet powerful speaker, drawing on his experiences growing up on the dark side of "utopia" and his work as a ground-breaking attorney.
---
Topic Index
Browse topics in this category