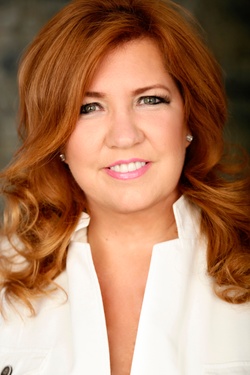 ---
Please contact a GDA agent for information.
---
Topics
Click on the topic name to see other speakers tagged with this topic.
---
Hear Pippa's
Podcast Now
Pippa Malmgren
Economist, Technologist/Futurist, Presidential Advisor, Best-selling and Award-Winning Author
Pippa makes the world economy come alive with hope and possibility as she explains the nexus between markets, technology, politics, strategic security and geopolitics. She helps audiences better understand tomorrow's economy today. She predicted the return of inflation, the rise of geopolitics, the slowdown in China, Brexit, and the fast expansion of the space economy. She is keen on high-tech and heart-led leadership and writes about emerging global trends on Dr. Pippa's Pen and Podcast. She draws on her experience as The President's Advisor in the White House on Financial Markets and Terrorism Risk during Enron and 9/11 and as the former Chief Currency Strategist at Bankers Trust and Deputy Head of Global Strategy for UBS. She has also been an advisor to the British Cabinet and other nations. She also co-founded a robotics firm that won the CogX Award and the National Technology Awards in 2020 and has gone on to work with many startups and startup incubators.
She is also a bestselling author of award- winning books, including The Infinite Leader (October 2020), The Leadership Lab, which won the International Press Award in 2020 and was named Business book of the Year in 2019, Signals: How Everyday Signs Help Us Navigate the World's Turbulent Economy, a crowd-funded best-seller (2016) and Geopolitics for Investors (2015). She lectures at Sandhurst and the Duke Fuqua Global Executive MBA program.
Pippa makes regular guest appearances on Bloomberg and the BBC and speaks to audiences worldwide on emerging trends.
---