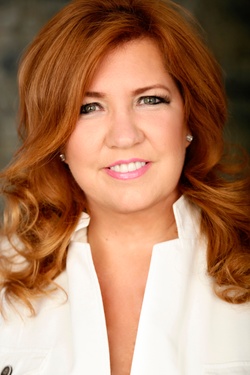 ---
Please contact a GDA agent for information.
---
Topics
Click on the topic name to see other speakers tagged with this topic.
---
Hear Pippa's
Podcast Now
Pippa Malmgren
Presidential Advisor; Economist; Entrepreneur; Author; Speaker
Dr Pippa Malmgren is a digital diviner: she uses years of experience at the highestDr Pippa Malmgren is a digital diviner: she uses years of experience at the highestlevels of geopolitics and industry to identify the trends that others might miss in a turbulentlandscape. She weaves threads from economics, politics, tech, markets and strategy toshow new solutions to long-entrenched problems, and spark new ideas for an emergingfuture. Pippa is a speaker who can make the world economy exciting, weaving signalstogether to paint a compelling landscape that gives audiences confidence to navigatet urbulence and opportunity. Touching on everything from finance to defence to digital trends, food, energy, fashion or space, she's an optimistic realist who leaves audiences, regardlessof their specific sectors, excited and empowered.Her personal experience as the daughter of Harald Malmgren, aide to John F.Kennedy, Lyndon B. Johnson, Richard Nixon, and Gerald Ford, set the stage for her to takeon global issues with a natural curiosity, leading her to some of the highest offices in theworld. Her path to the White House was complete when Dr Malmgren served PresidentGeorge W. Bush as Special Assistant to the President and on the Economic Council,advising on the Enron scandal and terrorism risks to the economy post-9/11.
She was until 2019, a Non-Executive Board Member of the Department ofInternational Trade in the UK, and has served in the British Ministry of Defence WorkingGroup on Global Strategic Trends and briefed Britain's top Generals at Sandhurst.She is the founder of DRPM Group, which advises global institutional investors oninvestment trends. This draws on her own experience as an economist, having previouslyserved as Deputy Head of Global Strategy at UBS. As an entrepreneur, she is a SeniorAdvisor to The Monaco Foundry, a start-up incubator for impact-led founders, and a SpecialAdvisor to Avonhurst, a legal and consulting firm in the UK specialising in deals, policy andcapital raising.Always seeking stimulating ways to apply her expertise, she co-founded an industrialdrone manufacturing firm which won the Cog X Award for Autonomy, the 2020 NationalTechnology Award and Power Product of the Year 2020. Cognizant of the ever-increasingimportance of socio-environmental responsibility, Pippa is on the board of the PremiosVerdes, the 'Green Oscars' which recognizes companies and institutions using tech forenvironmental good.
As the award-winning author of four books, she is well-placed to synthesise complexconcepts into ideas that an audience will want to take away. Pippa is a regular guest anchoron CNBC and a regular commentator on the BBC including on The Today Program,Newsnight, Hard Talk. In 2015 she took part in the Intelligence Squared debate, titled TheRobots are Coming and They Will Steal Our Livelihoods, in which she emerged victorious ina debate on how robots and AI will affect the workforce in the future.She has been the keynote speaker for companies including Google, AmericanExpress, Ernst and Young, Barclays and HSBC, as well as giving the CommencementAddress at the London School of Economics graduation ceremonies in 2013 and 2016. Herspecialist topics for speaking engagements include geopolitical risks, the global economy,leadership through disruption, and tech innovation & trends.Pippa holds a BA from Mount Vernon College and an M.Sc. and PhD from LSE. Shecompleted the Harvard Program on National Security.Pippa Malmgren is a speaker for audiences who want to know how the world ischanging, and how they can get ahead of the game. Pippa leaves audiences energised,empowered and excited to seek out the next big opportunity that they might have overlookedbefore. Her keynote speeches are infused with her signature combination of expertise andcharisma, providing valuable insights, practical solutions and cautious optimism for thefuture.
---