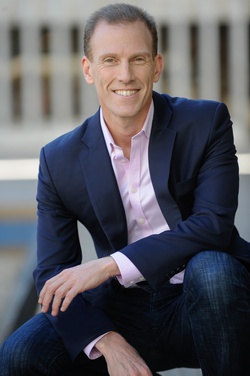 ---
Please contact a GDA agent for information.
---
Topics
Click on the topic name to see other speakers tagged with this topic.
---
Photos
Click on the image to view a high res version.
Hear Jamie's
Podcast Now
Jamie Metzl
Featured
Technology and Healthcare Futurist, Global Affairs Specialist, Science Fiction Novelist, and Genetic Engineering Expert
Jamie Metzl is a leading technology and healthcare futurist, geopolitical expert, novelist, entrepreneur, and media commentator, Founder and Chair of the global social movement OneShared.World, and an Atlantic Council Senior Fellow and Singularity University faculty member. Described by some as "the original COVID-19 whistleblower," he was among first to call for a full investigation into pandemic origins in early 2020. Jamie previously served in the U.S. National Security Council, State Department, Senate Foreign Relations Committee, and as a Human Rights Officer for the United Nations in Cambodia And was a member of the World Health Organization expert advisory committee on human genome editing from 2019 to 2021.
Jamie appears regularly on national and international media, his work has been featured by 60 Minutes, the New York Times, and most major media outlets across the globe, and his syndicated columns and other writing on science, technology, health, politics, and international affairs are featured regularly in publications around the world. He is the author of a history of the Cambodian genocide, the historical novel The Depths of the Sea, the genetics thrillers Genesis Code and Eternal Sonata, and the non-fiction bestseller, Hacking Darwin: Genetic Engineering and the Future of Humanity. His story "A Visit to Weizenbaum" was made into the 2021 short film Source Code.
A leading global voice on the big picture implications of the genetics and biotechnology revolutions, Jamie is Special Strategist for the WisdomTree BioRevolution Exchange Traded Fund and serves on the advisory boards of Exponential Medicine, Genomic Prediction, Harvard Medical School Preventive Genomics, the Lake Nona Impact Forum, and Walmart's Future of Retail Policy Lab.
Jamie is also a founder and Co-Chair of the national security organization Partnership for a Secure America, a board member of the International Center for Transitional Justice, the American University in Mongolia, and Parsons Dance, and a member of the Advisory Board of the Brandeis International Center for Ethics, Justice, and Public Life. He has been an election monitor in Afghanistan and the Philippines and advised the government of North Korea on the establishment of Special Economic Zones. An avid ultramarathon runner and ironman triathlete, Jamie is a member of the Council on Foreign Relations and a former White House Fellow and Aspen Institute Crown Fellow who holds a Ph.D. from Oxford, a JD from Harvard Law School, and is a magna cum laude, Phi Beta Kappa graduate of Brown University.
Jamie speaks frequently to corporate, nonprofit, and academic audiences around the world.
---