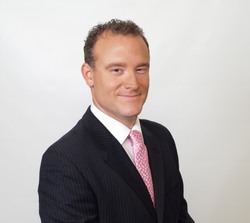 ---
Please contact a GDA agent for information.
---
Topics
Click on the topic name to see other speakers tagged with this topic.
---
Hear Jason's
Podcast Now
Jason Schenker
Top-Ranked Financial Market Forecaster and Best-Selling Author
Mr. Schenker is the President of Prestige Economics and a top-ranked financial market forecaster. Bloomberg News has ranked Mr. Schenker one of the most accurate forecasters in the world in 35 different categories since 2011, including #1 in the world in 20 categories. Some of these #1 rankings have been awarded for his forecast accuracy of tcrude oil prices, natural gas prices, gold prices, industrial metals prices, agricultural commodity prices, the Euro, the Pound, the Swiss Franc, the Brazilian Real, and U.S. non-farm payrolls.
Mr. Schenker has written three #1 Best Sellers: Commodity Prices 101 (2012), Recession-Proof (2016), and Electing Recession (2016). His next book, Jobs For Robots: Between Robocalypse and Robotobia, will be released in late February 2017.
Mr. Schenker has appeared as a guest and guest host on Bloomberg Television, as well as a guest on CNBC. He is frequently quoted in the press, including The Wall Street Journal, The New York Times, and The Financial Times. Mr. Schenker is also a columnist for Bloomberg View and Bloomberg Prophets, columns written by professionals offering actionable insights on markets, the economy, and monetary policy.
Prior to founding Prestige Economics, Mr. Schenker worked for McKinsey & Company as a Risk Specialist, where he was responsible for directing trading and risk initiatives on six continents. Before joining McKinsey, Mr. Schenker worked for Wachovia as an Economist.
Mr. Schenker holds a Master's in Applied Economics from UNC Greensboro, a Master's in Negotiation from CSU Dominguez Hills, a Master's in German from UNC Chapel Hill, and a Bachelor's with distinction in History and German from The University of Virginia. He also holds a Graduate Certificate in Supply Chain Management from MIT, a Graduate Certificate in Negotiation from Harvard Law School, and a Graduate Certificate in FinTech at MIT. Mr. Schenker holds the professional designations CMT® (Chartered Market Technician), CVA® (Certified Valuation Analyst), ERP® (Energy Risk Professional), and CFP® (Certified Financial Planner).
Mr. Schenker is also an active executive in the FinTech startup scene, as the founder of Hedgefly, a foreign exchange FinTech startup, and as a member of the Central Texas Angel Network. Previously, he was also the CFO of Newchip, a private equity crowdfunding startup. In October 2016, Mr. Schenker founded the Futurist Institute of America to help analysts and economists become futurists.
Mr. Schenker is a member of the Texas Business Leadership Council, a non-partisan nonprofit that provides public policy research and recommendations to Texas elected leadership. The Texas Business Leadership Council is a statewide network of 100 CEOs and senior business executives who advance a long-term vision of a prosperous Texas in a globally competitive business environment.
---