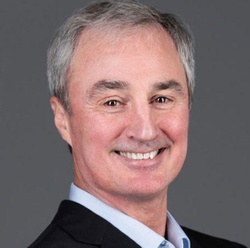 ---
Please contact a GDA agent for information.
---
Topics
Click on the topic name to see other speakers tagged with this topic.
---
Dr. Mark DeVolder
The Change Specialist
Mark DeVolder is recognized as a global thought leader in change and transition management. As a researcher and practitioner for over two decades, the most compelling lesson Mark has learned is that change readiness is the top leadership skill of the day. In a world where disruption, uncertainty and crisis have become the norm, Mark teaches people how to navigate constant change. In each customized presentation, Dr. DeVolder identifies mindsets and behaviors that transform organizations in the midst of disruptive change.
Mark is a frequent presenter at top management meetings around the world, both live and virtual:
• coaching NASA rocket scientists to re-invent themselves;
• guiding healthcare leaders through multi-billion dollar mergers;
• creating a safety-first culture in Qatar's oil industry;
• preparing Egypt's largest company to restructure itself.
Mark's unique insights into the dynamics of change and energetic style have empowered top organizations like McDonald's, the Royal Bank of Canada, Coca-Cola, Marriott, Siemens, PepsiCo, Bristol-Myers Squibb, PWC, Verizon and Medtronic. Mark has engaged and delighted audiences from Monaco to Dubai, from Singapore to Barcelona and from Istanbul to Kuala Lumpur. He delivers dynamic, high energy, humor-filled presentations in both the private and the public sector to Industry leaders and Fortune 500 companies.
As a researcher, consultant and author, Mark has written the multi-disciplinary book on managing change, entitled Perpetual Pivot: How the Best Leaders Adapt to Exponential Change. Mark is an award-winning speaker and recipient of the prestigious Top 5 Speaker Award in Business Management, Top 25 Speaker in Change Management and is listed on the Top 10 "Inspiring Speakers on Change" in Canada and USA.
Organizations hire Mark to:
• Deliver inspiring, entertaining and practical keynotes
• Unlock Change and Drive Results
• Embed the mindset of Perpetual Pivot into the organization's DNA
• Engage team members with targeted, interactive sessions
• Increase employee engagement and team performance
• Sustain success through anticipation, innovation and reinvention
---