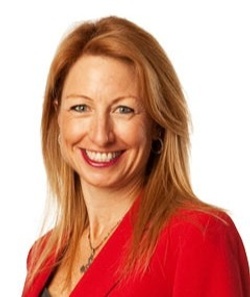 ---
Please contact a GDA agent for information.
---
Topics
Click on the topic name to see other speakers tagged with this topic.
---
Photos
Click on the image to view a high res version.
Hear Dr. Jackie's
Podcast Now
Dr. Jackie Freiberg
Featured
Thought Leader; International Bestselling Author; Business Owner; Entrepreneur Executive Leadership and Culture Consultant
Jackie is dedicated to helping leaders create BEST places where the BEST people can do their BEST work to make the world BETTER. According to a national survey, Jackie is recognized as one of the "Top 30 Best Minds on Leadership" and is one of the most sought-after female business speakers in the nation.
The Challenge: The world has changed! Work and Life are blurred and blended yet distanced and virtual. We're all in search of new ways to stay courageous, engaged, connected, and productive in a changing world. Learning how to lead and navigate in the midst of ongoing disruption and uncertainty is critical to the survival and success of your businesses.
Solution: Now is the time to double down on driving leadership and high performance, even if it has to be done virtually. For nearly 30 years, Jackie has been helping people become more courageous leaders who accelerate innovation, embrace change, and know how to pivot in uncertainty.
When you book Jackie, your speech will be tailor-made. She will work closely with you to thread your objectives into her message and co-create a keynote that has ROI and lasting impact.
Takeaways: In-person and virtual seminars and workshops give people the courage, reassurance, and direction they need to nimbly adapt to changing conditions and to rise strong together even though they face uncertainty and disruption.
In addition to speaking, Jackie is an international bestselling author, business owner, entrepreneur, and a leadership and culture consultant to various executive teams nationwide. She teaches graduate classes part-time at the University of San Diego, School of Leadership & Education Sciences and she also writes and speaks on the SheEconomy, a $20 Trillion female strength to know. Jackie is a Certified Dare To Lead™ Facilitator, trained directly under Brené Brown.
Her books include the international bestseller, NUTS! Southwest Airlines' Crazy Recipe for Business and Personal Success, its sequel GUTS!, BOOM! (7-timeless choices for inspiring leadership and accountability), NANOVATION (a how-to on innovation), DO SOMETHING NOW and Be a PERSON OF IMPACT, (two quick reads that will change your organization and your life), CAUSE! A Business Strategy for Standing Out In A Sea of Sameness, and most recently, BOCHY BALL!, an account of 3-time World Series Champion Bruce Bochy's wins and losses in baseball, business, and life.
Jackie's clients span a wide range of industries and include:
AAA • Prudential • Noblis • American Academy of Ophthalmology • GNReSound • Activision • Ocean Spray • Arkema • IDEXX • Great Game of Business • University of Utah • Smurfit Kappa • PULSE Network • TEDx • Navy Federal Credit Union • National Restaurant Assoc • Medtronic • Johnson & Johnson • Charles Schwab • Eli Lilly • Tampa General Hospital • Kohl's • Hallmark • Stanford Children's Hospital • CUNA • USAA • PNC Financial • Vail Resorts • Sony • Ken Blanchard Companies • McDonalds • National Life Group • Sundance Resorts • Kiewitt • Victoria Secret • Associated Builders & Contractors • MorphoTrust • Cisco • CVS • National Human Resources Association
Other Credentials:
Corporate Consultant, National Life Group, Corelation, Inc. and National Restaurant Association: Provides keynotes, workshops, consulting, and coaching on Engagement, Leadership, and Culture
Certified Dare to Lead™ Facilitator trained directly under the guidance of Brené Brown. Certified in 2019 to use the Dare to Lead™ empirically-based courage-building curriculum to create transformation and experiences that have ROI and lasting impact for each organization.
Public Speaking Coach to the United States Marine Corps Recruiting Office. Trained more than 1,500 Marine Recruiters a year on the Fundamentals of Delivering a Winning Presentation. Semper Fi!
Member of the Southwest Airlines' Culture Committee. One of only two non-employee members invited to serve on the highly influential leadership committee
Executive Consultant, Center for Creative Leadership: Provided feedback to executives participating in a five-day Leadership Development Program
Manager of Corporate and Professional Programs, University of San Diego's Executive Conference Center
Co-Founder University of San Diego's Family Business Institute
Founded University of San Diego's Certificate in International Business Program
Director University of San Diego's Institute for Quality & Productivity
Professor: Teaches leadership, public speaking, and communications courses as an adjunct professor
HR Specialist, College Recruiter and Employee Communications Manager, NCR Corporation
Doctorate degree, Leadership, University of San Diego
Master's degree, Communication, San Diego State University
Bachelor's degree, Communication, University of New Hampshire
---