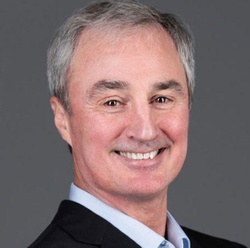 ---
Please contact a GDA agent for information.
---
Topics
Click on the topic name to see other speakers tagged with this topic.
---
Dr. Mark DeVolder
The Change Specialist
Select Testimonials
"Dr. DeVolder's presentation was so timely, informative and well delivered."
---
"Thought-provoking and dynamic. Moving and powerful. Remarkable energy. Mark was inspiring and kept the audience charged."
---
"Your presentation was exactly what we were looking for during this changing period that we are going through."
---
"Mark's keynote was amazing, full of great information for our members. It was a huge success!"
---
"Mark DeVolder did a terrific job for us!"
---
"Nearly a month after the conference, my colleagues are still talking about his presentations."
---
"Dr. DeVolder's presentation was outstanding. "
---
"Mark's presentation was such a breath of fresh air! An incredible delivery! The mark of a professional!"
---
Virtual Presentation: "such a dynamic speaker!"
---
"Mark, you were nothing short of awesome!!!"
---
Mark DeVolder was fun, brilliant, charismatic, refreshing and truly inspiring."
---
"Dr. Mark DeVolder was very insightful. He speaks with lots of humour and engagement of the crowd. Very appreciated by our team!" http://youtu.be/ySU8MS7G1pA
---
"An outstanding presentation! Dr. Mark DeVolder has tremendous charisma and made his message so powerful that we will all benefit from it!"
---
"Dr. Mark exceeded our expectations. He really reached new heights in change management."
---
"Mark's virtual keynote energized the audience and he provided us with tools to apply to our organization."
---
"Mark kept us glued to our screen, very entertaining and interactive, a true artist!"
---
"We found Mark very inspiring!"
---
"A phenomenal presentation! Thank you for kicking off our meeting with power!"
---
Dr. Mark DeVolder provided my staff and leadership with amazing examples of how we can get engaged, improve our lives and accept change." http://youtu.be/He83vQ9ea78
---
"Mark's keynote address was engaging and fun! Everyone was energized after being a part of it."
---