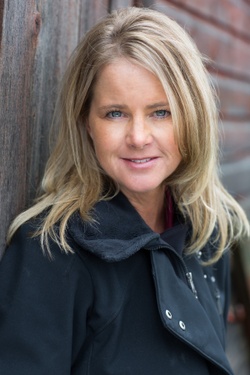 ---
Please contact a GDA agent for information.
---
Topics
Click on the topic name to see other speakers tagged with this topic.
---
Kristen Race, Ph.D.
Neuroscientist & Mindfulness Expert
Dr. Kristen Race is the author of the best selling Mindful Parenting, Head of Mindfulness Solvasa™, and Founder of Mindful Life™. A world-renowned expert in the field of mindfulness, Kristen's programs and services are rooted in neuroscience and designed to help adults and children build resilience to modern day stress. She works with businesses, medical professionals, schools and parent groups. Kristen's clients include the Coca Cola Company, Carter's Inc, Spanx, Match.com, Wells Fargo, The Cherry Creek School District, and Northwest Colorado Health, among many others.
As a business owner and mother of two teenagers, Kristen understands that life is busy! Her passion is creating fun, simple, brain strengthening practices that can be easily incorporated into what we already do in our existing day. Her work has been featured in The New York Times, NPR, The Washington Post, Chicago Tribune, USA TODAY, CNN, and Real Simple Magazine. She is a two time TEDx speaker and has trained over 40,000 leaders in her methods worldwide.
Dr. Race received her Doctorate and Master's degrees from the University of Denver, and her Bachelor's degree from the University of Colorado. She lives in Steamboat Springs, Colorado where she can be found mountain biking, hiking with her dog, coaching soccer, and using her mindfulness technique to calm her brain as she chases her kids down the ski mountain.
---