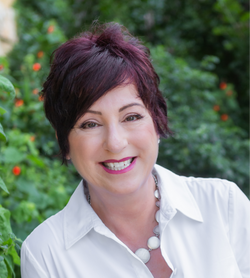 ---
Please contact a GDA agent for information.
---
Topics
Click on the topic name to see other speakers tagged with this topic.
---
Sandy Asch
Learn From The Expert Who Taught The San Diego Zoo to ROAR
Sandy Asch is a TEDx Speaker, best-selling author, and resilience thought leader. Her book, ROAR, was named by Inc. magazine as one of the best business books written by a woman. Over the past 20 years, through keynote presentations and workshops, 45,000+ leaders in 50 countries and 6 languages have implemented Sandy's ideas to navigate change, manage work-life balance and be more resilient - to ROAR with purpose and passion.
Sandy grew up in South Africa where she often observed the behavior of the lioness and her pride. The courage of the lioness inspired her work with the world famous San Diego Zoo where she worked as a consultant for six years. Her partnership with the Zoo helped boost customer satisfaction scores to a 99-year high, improve employee engagement, and increase revenue by 23% resulting in more than 10 Best Place to Work awards.
Sandy is fiercely passionate about inspiring women to BE BOLD and rise up in leadership - to embrace their strengths at a time when women are being called UPON to speak up and take the lead more than ever. She believes that changing the world doesn't require that women become more like men. Rather, it demands that women own and exercise their innate leadership abilities to influence change through soft strength.
Clients include Ecolab, San Diego Zoo, LPL Financial, Berkshire Hathaway, Corning, Cheniere Energy, Universal Studios, Qualcomm, UCLA Anderson School of Business, City of Houston, Amegy Bank.
---