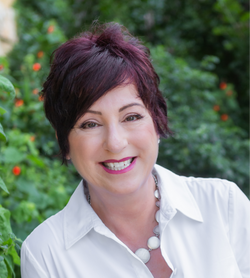 ---
Please contact a GDA agent for information.
---
Topics
Click on the topic name to see other speakers tagged with this topic.
---
Sandy Asch
Learn From The Expert Who Taught The San Diego Zoo to ROAR
Do you want to get your audience ROARING with purpose and passion? Sandy Asch shares empowering lessons and real world stories about how to thrive in the "wild" aka the workplace that inspire attendees to be positive, proactive and wildly productive.
Sandy is a Washington Post best-selling author, speaker, entrepreneur, consultant and woman of influence award winner. Her book, ROAR, was named by INC magazine as one of the best business books written by a woman.
Over the past 20 years, through key note presentations and workshops, 40,000+ leaders in 50 countries and six languages have implemented Sandy's ideas to navigate change, manage work-life balance and be more RESILIENT - to ROAR with purpose and passion.
Sandy doesn't just talk about how to energize and engage your team, she is actually TRANSFORMING COMPANIES ACROSS THE GLOBE - creating workplaces that are passionate, focused, healthier, and resilient. Sandy's clients experience significant business results:
The world famous San Diego Zoo won five workplace excellence awards including Healthiest Company of the Year, increased employee engagement by 10%, recorded the best guest satisfaction scores in the 100-year history of the Zoo and increased revenue by 23%.
Cobham Defense Systems increased employee engagement by 60% and profitability by 78% while winning the Grand Prize for Workplace Excellence.
NALCO Champion, a global oil and gas company, successfully navigated a merger and acquisition by establishing a consistent culture. In 2014, the Latin America division recorded its highest growth in history despite plummeting oil prices.
Sandy's clients have included: Corning Inc.; Berkshire Hathaway; Southwestern Energy; UCLA Anderson School of Business; San Diego Zoo; HEB; City of Houston; Frontwave Credit Union; Harrah's Resorts; Pepsi; KPMG; Linkage Women's Leadership Institute; Amegy Bank; LPL Financial and many more.
---