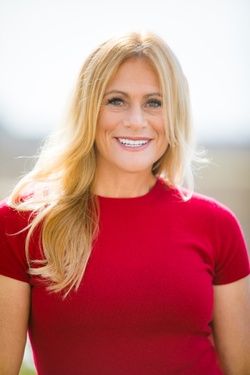 ---
Please contact a GDA agent for information.
---
Topics
Click on the topic name to see other speakers tagged with this topic.
---
Photos
Click on the image to view a high res version.
Hear Robyn's
Podcast Now
Robyn Benincasa
Featured
Leadership and Teamwork Expert; Full-time Firefighter; Adventure Racing World Champion
When the challenges are steep and the competition fierce, Robyn Benincasa provides the tools individuals and organizations need to cross their most challenging finish lines.
As a two-time World Champion Adventure racer, San Diego Firefighter, and CNN Hero, Robyn knows a thing or two about creating Human Synergy, or as she puts it, "That magic that allows ordinary people to accomplish extraordinary things together."
Through harrowing experiences in places like the jungles of Borneo and the Himalayan peaks, Robyn has studied the good, the bad, and the not-so-pretty of Extreme Teamwork. Her refreshing and unique techniques build and foster impactful, inspired teams that succeed against all odds and turn setbacks into comebacks.
Robyn was named one of 2020s World's Top 50 Keynote Speakers (Real Leaders Magazine), the #1 Female Speaker for Meetings.net, and is one of the Top 10 Speakers featured by Harvard Business Review. She has motivated countless leaders and teams for Fortune 500 companies, including IBM, Starbucks, Walmart, Boeing, Johnson & Johnson, HubSpot, Intel, and more. Her game-changing keynotes inspire us to grab life with one hand, our teammates with the other and create that special magic that makes each of us stronger together than we could ever be alone.
---