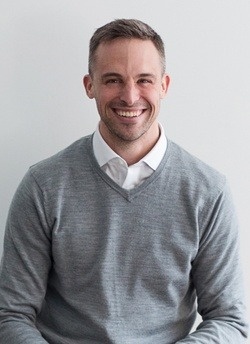 ---
Please contact a GDA agent for information.
---
Topics
Click on the topic name to see other speakers tagged with this topic.
---
Sebastien Sasseville
Athlete | Change Management and Leadership Expert | Author
Sébastien Sasseville empowers leaders to lead with purpose and inspires organizations to embrace change. An endurance athlete, his extraordinary accomplishments — which include summiting Mount Everest, completing the mythical Sahara race, and running across Canada — are made even more impressive by the fact that he lives with Type 1 Diabetes. Having held diverse sales roles in several Fortune 500 companies, Sébastien marries his extensive business experience with his inspirational achievements to deliver dynamic messaging on change management, leadership, and teamwork.
Whether in the elements or in business, Sébastien stresses the power of agility when it comes to being open to the power of change and transformation. When we face a transformation, he believes, we must sometimes accept that we don't have all the answers when we start. By taking a first step and allowing the experience to unfold, we can often find the answers in the journey.
Sébastien raised over three million dollars in sponsorship proposals to fund his Mount Everest climb, his run across Canada, and their supporting global marketing campaigns. As he says, "when the mission is more important than individual success, you build an army."
Supported by powerful imagery, unique accomplishments, and known for awe-inspiring stories, Sébastien has spoken to hundreds of audiences across North America, for clients including RBC, Johnson & Johnson, Bell, SAP, L'Oreal, and Hewitt, helping them to create enthusiasm about business transformation, build resilience, and evolve to win.
Fully bilingual, Sébastien has been featured in media including the CBC, TSN, The Huffington Post, CTV, Global TV, Radio-Canada, and countless newspapers.
---