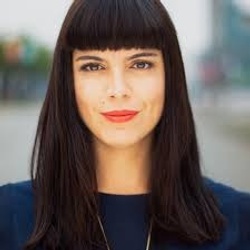 ---
Please contact a GDA agent for information.
---
Topics
Click on the topic name to see other speakers tagged with this topic.
---
Lital Marom
Serial Entrepreneur, Innovation Strategist and Visionary
Select Testimonials
"Lital is a top rated member of our faculty at Spark Institute Future Studies Leadership School, working in partnership with Singularity University. Her workshops are extremely inspiring and practical, equipping our participants with both insights and skills required to grow and scale their business. She brings fresh insights and hands on practices to the executive leadership teams attending our workshops, with corporate background from different industries and roles. She is an exceptional thinker and remarkable entrepreneur contributing to our global community in many ways. I truly appreciate working with Lital and value her purpose driven and enthusiastic approach greatly."
---
"Lital's insight and ability to convey the fascinating opportunities of exponential technologies and big data have been extremely inspirational and motivating. Some of her slides will be useful for my work."
---
"Lital's captivating keynote and deep knowledge was instrumental to helping us learn key considerations for platform-building. She is able to take big ideas and theory, and apply it to specific verticals in a practical and actionable ways. This is important for anyone looking to adapt and scale with the agility required in the world today.
---
"I have participated in the executive leadership program of Spark Institute and Singularity University where Lital was leading a master class about transformative technologies, focusing on the power of exponential technologies and the platform revolution. It was a super inspiring class with great stories which has helped me become a more entrepreneurial thinker focusing on what drives real disruptive changes."
---