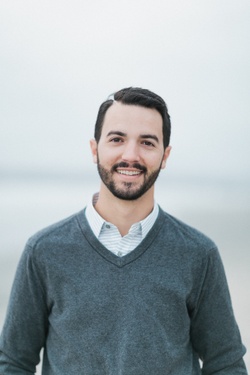 ---
Please contact a GDA agent for information.
---
Topics
Click on the topic name to see other speakers tagged with this topic.
---
Jeremy Poincenot
World Blind Golf Champion
At 19, Jeremy was your typical college sophomore. Friends, sports, fraternity and most importantly, perfect 20/20 vision. Then it happened with no warning, no time to prepare, life began to blur. Over the next few months Jeremy lost central vision in his right eye, followed closely by his left eye. The diagnosis: a rare genetic disorder called Lebers Hereditary Optic Neuropathy (LHON), a disease with no treatment and no cure in sight. At first, Jeremy thought losing his vision meant forfeiting his life. But, he soon learned that with every challenge comes an opportunity for greatness.
Now, Jeremy inspires audiences all over the country, spreading his story of overcoming adversity and encouraging others to gain perspective in their own lives. In each presentation, the message is that life is about making choices, and if you choose to have a limitless outlook, resolute purpose and a hint of humor, anything is possible.
Jeremy is not your ordinary motivational speaker. With a powerful personal narrative, a little wit and a strong inspirational message, he has made it his mission to help each audience rise up to their biggest obstacles and see them as opportunities for success. Jeremy's objective is not to dictate how to succeed in life; it is to convince individuals to be unafraid of failure, by changing limiting beliefs, into limitless opportunities.
---