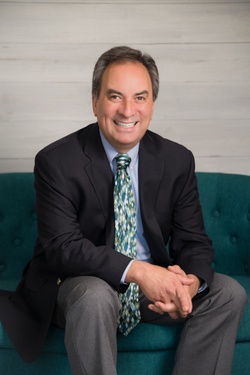 ---
Please contact a GDA agent for information.
---
Topics
Click on the topic name to see other speakers tagged with this topic.
---
Mark Valenziano
Creator of Sensory Awareness Experiences, Author
Mark was fifteen when he was told he was going blind. His journey from sighted to blind filled his life with change and challenge. Mark had to develop and utilize tools so he could build the happy life he enjoys today.
After graduating from college, Mark learned the brokerage side of the insurance industry with a leading company specializing in disability income coverages. He was recruited by Prudential to spearhead marketing of their products in thirteen states. Mark's creativity and success then got him noticed by the top executives at FORTIS, who hired him to run the disability income line of products at Time Insurance.
After launching new products and restoring growth with profitability, Mark moved on to pursue his entrepreneurial passion, co-founding a cutting-edge medical resource company. Mark grew the company from an idea to 59 employees, a nationwide customer base, multi-million dollar contracts and soaring revenues.
After that, Mark founded a manufacturing company and worked with scientists and engineers as they developed air quality products that reduced symptoms of asthma and allergies, and created healthier environments for people with weakened immune systems. Along with manufacturing, Mark built a subsidiary wholesale and retail sales company.
In 2015 Mark suffered the losses of two brothers only three months apart. These devastating losses made Mark realize that we don't know when our last breath will be. So, Mark sold his companies in the Spring of 2016.
Shortly thereafter, Mark was contacted by Young Presidents Organization (YPO) and asked to create a sensory-awareness experience around losing one's sight. His creation, Dining in the Dark, received extremely high ratings and went on to win a YPO Best Personal Development Award.
Mark adapts this inspiring, fun, get-out-of-your-comfort-zone experience for all types of organizations. This powerful motivating message can also be consolidated into a 'non-experiential' keynote address.
Mark's book:
While we all need a level of uncertainty in our lives to keep us motivated and driven, too much uncertainty makes people uncomfortable. Uncertainty can lead to stress, worry, and doubt. Uncertainty can lead to feelings of inadequacy and insecurity. Uncertainty can stifle your progress and development. But uncertainty isn't going anywhere; life will always be full of it.
So, what if you could turn uncertainty to your advantage?
Outsmarting Uncertainty will help you do just that. Find your Uncertainty Sweet Spot to take charge--and bring balance and composure to your life. Instead of worrying, use your three Pillars of Strength to focus on improvement, accomplishment, and a lifestyle of happiness. And by rolling your inner movie, you will write, direct, and produce the perfect life for you to star in. Outsmarting Uncertainty won't remove uncertainty from your life, but it will guide you toward acceptance, social intelligence, purpose, and resilience--in other words, toward the powers you already have within you.
---