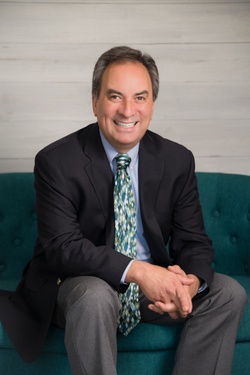 ---
Please contact a GDA agent for information.
---
Topics
Click on the topic name to see other speakers tagged with this topic.
---
Mark Valenziano
Helping individuals and organizations achieve their Unimaginable Potential!
Mark Valenziano is a former corporate executive and entrepreneur who sold his successful company to follow his passion: educating people on how to achieve what they never expected from themselves and inspiring them to do so. People gain so much value and happiness out of life when they take charge of their future, rather than just letting life happen to them.

Mark's engaging storytelling ability leverages his compelling perspective as someone who has gone from being sighted to being blind. Informed by this complex and challenging transformation, he developed uniquely powerful programs on how to strengthen resilience, thrive amid uncertainty, and build excellence and prosperity – individually and organizationally. In his book, Outsmarting Uncertainty: Create your Best Life Amid Chaos and Anxiety, Mark emphasizes the importance of adaptability, resilience, and relationships. Mark's Balanced Uncertainty Index introduces a new perspective that turns uncertainty to your advantage and makes it an empowering tool that motivates and propels people forward, helping employees stay motivated and driven.

How would you feel if your organization accomplished or created more? If just 3% of dormant potential was awakened in 500, 1,000, or 5,000 employees each month, what additional value and competitive advantage could you gain? In the business world, consistently performing at one's peak is difficult. Life is dynamic and, unknowingly, we all have forces holding us back from our true potential every day. Performance is influenced each day by our uncertainties, insecurities, attitudes, and relationships.

From deep experience and with authenticity, Mark teaches people how to turn uncertainty to their advantage, replace insecurity with confidence, bring clarity to purpose at work, and build more meaningful productive relationships. The result is high optimism throughout the organization and employees who are inspired to reach further than they ever have before – professionally and personally.

Mark's presentations are experiential. He begins by getting people out of their comfort zone, which gets them thinking and learning differently. He uses a thought-provoking exercise that gets your group open and engaged from the very beginning. Mark customizes his keynote remarks to address an individual organization's goals and values. An energetic and entertaining speaker, Mark will engage your staff, team, or conference from the moment he walks on stage. What differentiates Mark is his ability to bring his amazing story to life in a way that resonates uniquely with each audience member.

Book Mark today, and let him help harness your organization's unimaginable latent potential. Together, we can help your individuals blossom brighter and your organization flourish!


---