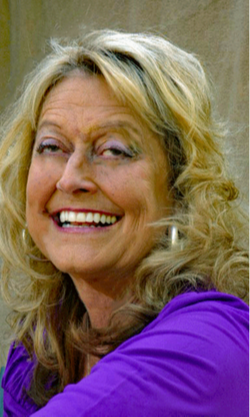 ---
Please contact a GDA agent for information.
---
Topics
Click on the topic name to see other speakers tagged with this topic.
---
Joan Brock
Featured
Author of More Than Meets the Eye
Joan Brock seemed to have the perfect life: a deep faith in God, a happy marriage, a beautiful young daughter and a satisfying career teaching blind students how to adapt to a seeing world. Then Joan's own eyesight began to fail due to a rare and an incurable condition. Her world became shrouded in shadows, where familiar objects, such as an out-of-place chair or a door left ajar, proved perilous. As Joan struggled to adapt to her new reality, she received another harsh blow: her husband had been diagnosed with terminal cancer.

Joan originally shared her powerful story in 1994 when she published her first book More Than Meets the Eye: The Story of a Remarkable Life and a Transcending Love. The book was updated and a rereleased version was published in 2020. Joan has also written, Come to Your Senses, a guide to using all of ones senses in order to assist in leading a positive and productive life.

In 2003, Joan's story became the inspiration for More Than Meets the Eye: The Joan Brock Story, a TV movie which premiered on the Lifetime Network and was distributed internationally by Hallmark.

Through the years, Joan has been featured in many books, sharing her story of hope and courage. Most recently author Clifford E. Olstrom included Joan in his amazing book, Undaunted by Blindness. This publication is a concise list of biographies of 400 people who refused to let visual impairment define them. She was also included in a coffee table book, Believing in Ourselves, as one of 35 inspirational women in America.

About Joan's Presentations

Inspiring attendees to see parallels to their own challenges, Joan's story is one of meeting hardships head-on with resilience and a resolute faith that turns sorrow into joy and tragedy into triumph. Joan laces her presentations with humor as she exposes the vision of success, which must be shared by all members of an organization to be effective and enduring. Her sparkling delivery and original style endear her to audiences who are charmed into a new way of looking at themselves and into breathing new life into the demands of a changing world climate. She inspires the audience to see the beautiful, funny and remarkable adventures that happen in our every day lives every day. Joan will give your audience the unique opportunity to experience life and learn through all their senses.
---