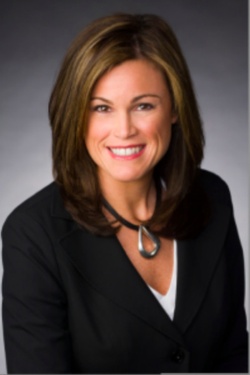 ---
Please contact a GDA agent for information.
---
Topics
Click on the topic name to see other speakers tagged with this topic.
---
Heidi Hanna
Keynote Speaker, Author, Health & Performance Consultant
As an experienced speaker, Heidi has been featured at many national and global conferences, including the Fortune Magazine Most Powerful Women in Business Summit, ESPN Women's Leadership Summit, and the Million Dollar Round Table. Heidi is CEO and founder of SYNERGY, an integrative neuroscience partnership that provides brain-based training for individuals and organizations. She is also a frequent lecturer Canyon Ranch Resort and Spa in Tucson, Arizona.
Heidi's publications include the NY Times bestseller The SHARP Solution: A Brain-Based Approach for Optimal Performance (Wiley, Feb 2013), Stressaholic: 5 Steps to Transform Your Relationship With Stress (Wiley, Jan 2014) and Recharge: 5 Shifts to Energize Your Life.
Heidi is actively involved with several non-profit organizations such as Challenged Athletes Foundation and The Alzheimer's Association and is a National Board Member for Blessings in a Backpack. Recently, Heidi created The Beyond Funny Project, a non-profit dedicated to providing resources and education related to the benefits of healthy humor. In 2011, Heidi became a Fellow with the American Institute of Stress, and she currently serves as editor of their quarterly publication, Contentment.
Heidi holds a bachelors degree in communications from Penn State University, where she competed on the Big 10 softball team and received academic All-American honors. She holds a master's degree in mental health counseling from Rollins College and a Ph.D. degree in holistic nutrition from Clayton College of Natural Health. Clients have included Johnson & Johnson, PepsiCo, Cisco, Dell, Intel, Proctor & Gamble, Morgan Stanley Smith Barney, Merrill Lynch, ESPN and Starbucks, as well as professional and amateur athletes. For nearly a decade, Heidi has partnered with Janus Capital to deliver the Energy for Performance and BrainWorks programs, which teach financial advisors how to better manage their personal energy, particularly during periods of stress.
---