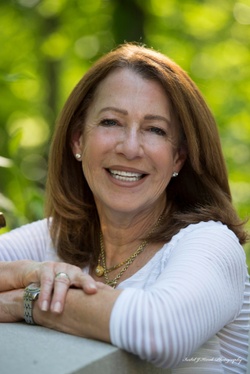 ---
Please contact a GDA agent for information.
---
Topics
Click on the topic name to see other speakers tagged with this topic.
Carol Cone
Corporate Social Responsibility and Purpose Branding Expert and Speaker
Carol Cone, called the Purpose Queen is an internationally recognized for her work in social purpose. She is founder and CEO of Carol Cone ON PURPOSE (CCOP), a 21st century consultancy helping organizations move social purpose to the center of business and brand strategy. In conjunction with CCOP she founded the Purpose Collaborative, a global collective of 40+ purpose-at-the-center agencies, boutiques, and issue experts offering services ranging from digital strategy and creative, to video production and data analytics to provide agile, customized solutions for program execution.
Carol Cone's relentless drive to advance purpose as core business strategy. Since the early '80s, she's innovated ways to link business with causes to drive social progress and business growth.
Working with hundreds of clients for over 30 years, Carol dynamically brings the message about the power of purpose in a transparent world to audiences of all sizes from business to nonprofits, global and local leaders, and concerned citizens.
She's worked with a who's who of clients: from Dove and Microsoft to Aflac, American Heart Association, Southwest Airlines, and Reebok. To advance purpose as business strategy, Carol also spearheaded the world's first research on the subject and dozens of studies since; launched the Purpose 360 podcast; has been the subject of four Harvard Business School cases; and created built-to-last social movements from breast cancer to early childhood education and STEM.
Through dynamic presentations and workshops, Carol shares how businesses can discover and embed an authentic purpose—one that embodies culture, values, and corporate behavior; drives innovation and product development; meaningfully engages employees; supports brand-aligned social issues and transforms consumers into advocates. Overall, Carol's signature programs have raised more than $3 billion for various social issues.
Overall, Cone's signature cause programs have raised more than $2.5 billion for various social issues.
---