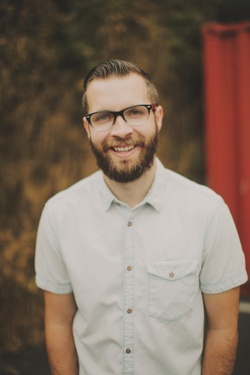 ---
Please contact a GDA agent for information.
---
Topics
Click on the topic name to see other speakers tagged with this topic.
---
Dale Partridge
Serial entrepreneur, Founder of Sevenly.org, expert in branding, marketing, & social media
Dale Partridge is a serial entrepreneur and Founder of Sevenly.org, a 40+ person socially conscious e-commerce company based in Los Angeles, California. Sevenly was named "The Most Social Media Driven Company in America" by Mashable.
Each week Sevenly partners with one qualified nonprofit, and donates $7 from every product sold to support that charity's cause. Since its launch in June 2011, Mashable, Los Angeles Times, and Forbes have named Sevenly one of the fastest growing social good start-ups in the country. In less than two years, Sevenly has given over $2.8 million in $7 donations to charities across the globe.
Dale is best known for his expertise in consumer trends, branding, marketing, and social media. He is a creative leader who is influencing an industry to rethink the models of how we do business today.
Dale started his first company while still a teenager and has partnered and launched a number of successful multi-million dollar organizations since. His personal mission is to lead a generation toward generosity and empower business leaders through the teaching philosophy that people matter.
He is an avid speaker and author of the book People over Profit. He has keynoted at Facebook, Adobe, Panasonic, Invisible Children, and many more. Dale has been featured in various business publications including the cover of Entrepreneur Magazine, INC Magazine, Mashable, MSN Money, Forbes and the Los Angeles Times. He has appeared on FOX News, NBC, and other various talk shows.
Dale is a dynamic speaker who leads with authenticity and beautiful design. His speaking philosophy of "speak to people how they need to hear it, not how you want to say it" has earned him trust and credibility with audiences around the world.
---