Nando Parrado
Featured
---
"Tough circumstances elevate you to be the best you can be or the worst you can be...."
- Nando Parrado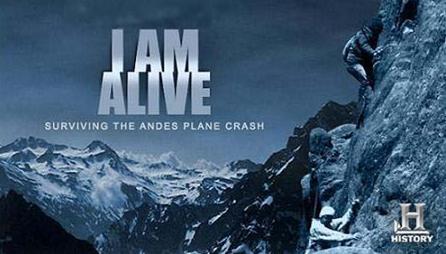 On Friday the 13th, 1972, a charter plane carrying 45 rugby team members crashed in the remote Andes Mountains. For 72 days, the world thought they were dead, but what 16 survivors endured was far worse than death. Now, through the perspective of one of the survivors, Nando Parrado, experience the nearly two and half months of heroism and tragedy through the eyes and memories of the man who lived it...
Since the crash, Nando Parrado has become one of the world's most influential speakers, and now his story reaches living rooms nationwide.
The History Channel documentary, I AM ALIVE, features the story of the Andes plane crash from Nando's perspective.
Nando's presentation that is still making headlines all around the world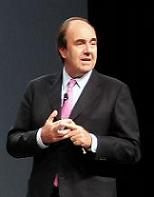 Nando tells his story to audiences around the world, sharing the powerful lessons on leadership, teamwork, crisis management, family love, and the power of the human spirit that he dramatically learned through his ordeal with many of today's leading companies.

His presentation at HSM's World Business Forum is still creating buzz where he received only the second standing ovation out of more than 100 top industry speakers in the last seven years. One blogger listed Nando as the top speaker at the forum. Click here to read the blog.



The New York Times bestselling novel, Miracle in the Andes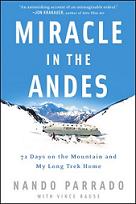 More than forty years after the disaster Nando tells his story with remarkable candor and depth of feeling.

Miracle in the Andes - a first person account of the crash and its aftermath- is more than a riveting tale of true-life adventure: it is a revealing look at life at the edge of death and a meditation on the limitless redemptive power of love.



For more information on how to purchase Miracle in the Andes or the History Channel Documentary, I AM ALIVE, please call GDA Speakers at 214. 420.1999.