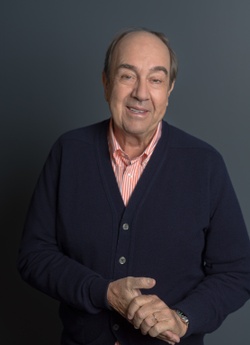 ---
Please contact a GDA agent for information.
---
Topics
Click on the topic name to see other speakers tagged with this topic.
---
Hear Nando's
Podcast Now
Nando Parrado
Featured
Survivor of Uruguayan Air Force Flight 571; New York Times Bestselling Author; Rugby Legend; Hero; Inspiration for "Alive" Film
Select Client Feedback
This was the best lecture of the series. He was genuine and inspirational; natural and open with his thoughts. The visual accompaniment was very helpful. A very high note to end the series this year.
---
Without a doubt I would rate him as the most outstanding speaker of this year's series! Of course the story of survival in the Andes was fascinating, but what captured the audience was his sincere philosophy of and appreciation of life. He seemed very touched by the audience's standing ovation.
---
Nando Parrado's presentation was absolutely top-notch. His underlying message of encompassing devoted love and inspiration behind the nearly unfathomable story of determination and survival held reverberations in me as it nourished my sense of what life is both in its essential character and in its fullness of meaning.
---
Fantastic. Inspiring. Emotional. Raw. True. Thank you.
---