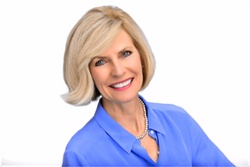 ---
Please contact a GDA agent for information.
---
Topics
Click on the topic name to see other speakers tagged with this topic.
---
Teri Yanovitch
Former Disney Institute Speaker & Corporate Culture Trainer
Teri Yanovitch has been on the frontlines of industry for nearly three decades – including as a seminar leader and keynote speaker for the Disney Institute, a vice president for the pioneering quality management firm, Philip Crosby Associates, and the southeast U.S. regional trainer for the Hertz Corporation. As a speaker, trainer, consultant and business author, she engages others with her genuine approach, rich knowledge and passionate enthusiasm. Her powerful combination of customer service expertise and real-world quality management helps her move organizations from the status quo of "business as usual" to creating a culture of service excellence.
Teri has delivered presentations and workshops to many diverse organizations over the years such as Johnson & Johnson, AAA, Ernst & Young, Subway, Security Bank, First Citizens, Humana, Scania Trucks, Scholastic Inc., Nokia and America's Blood Centers sharing the best practices of continuous improvement in both quality and service to help achieve their goals.
In 1999, Yanovitch became one of the first consultants to merge best practices in customer service and quality management into a comprehensive system for designing and implementing world-class service on every level. Much of what she has learned over the years in now available in her highly acclaimed book: Unleashing Excellence – The Complete Guide to Ultimate Customer Service.
One of the field's leading speakers on service excellence, she is also the co-author of Retain or Retrain – How to Keep the Best Ones from Leaving. Today, Teri is a full-time speaker, trainer and consultant who helps organizations achieve goals related to customer service, employee development and leadership. Her articles appear in a number of industry publications and in addition, Teri is an adjunct at Cornell University and Rollins College.
---