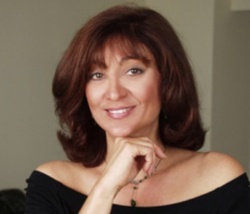 ---
Please contact a GDA agent for information.
---
Topics
Click on the topic name to see other speakers tagged with this topic.
Shari Karney
"Roar as One" Founder Social Innovator on Resilience, Change, Adversity and Triumph–Speaker for Women's Empowerment
Select Articles
#MeToo Campaign Not Slowing Down Anytime Soon, But Now What?

It's Finally OK For Women To Speak About The Unspeakable! Time For Good Men To Stand With Your Wives, Sisters, Daughters, Co-Workers, and Friends.

WE'RE MAD AS HELL AND WE'RE NOT GOING TO TAKE IT ANYMORE, HARVEY WEINSTEIN!

Those of us who have suffered the humiliation of sexual assault, sexual harassment, sexual violence, and child sexual abuse are not going to take it anymore. That pretty much includes every woman on the planet.

KEVIN SPACEY…HIDING UNDER THE RAINBOW—A House of Cards

While I tepidly commend Kevin Spacey for his tepid apology to Anthony Rapp, then a 14-year old boy allegedly sexually assaulted by a then 26-year-old Spacey, his conflation of sexual predacity with homosexuality is dangerous and reinforces dated and dangerous stereotypes.
---