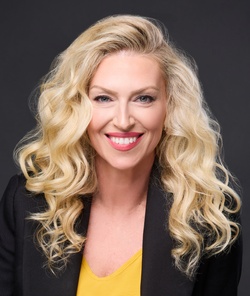 ---
Please contact a GDA agent for information.
---
Topics
Click on the topic name to see other speakers tagged with this topic.
---
Sara Ross
Featured
Chief Vitality Officer at BrainAMPED; Leadership Energy and Emotional Intelligence Expert
Select Testimonials
Today I was challenged by Sara's message. Mistakes are not something I accept very well (nor do I often admit), and perfection is often the expectation I have. Today you made me realize a goal of excellence is far more powerful then perfection. Our goals don't need to change but how we get there could use some work (crisis versus opportunity). Thank you Sara for challenging my beliefs and approaches with your presentation today!
---
Within the hour Sara made us laugh, reflect and stirred a deep emotion that won't be forgotten anytime soon. Sara's insights were the thread that connected the rest of the conference, it was awesome!
---
I do not say this lightly - Sara is one of the THE MOST engaging speakers I have ever listened to. I have heard her speak three times and every time I learn something new but even more notable, I am taken in by her openness, energy and insight. I promise you can count on Sara to over-deliver.
---