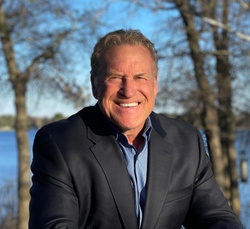 NiceBike.com
---
Please contact a GDA agent for information.
---
Topics
Click on the topic name to see other speakers tagged with this topic.
---
Mark Scharenbroich, CSP, CPAE
Author of "Nice Bike" Emmy award winner, Hall fo Fame speaker
"Nice Bike – Making Meaningful Connections."
Mix thousands and thousands of black leather, bandana wearing, tattoo bearing Harley-Davidson riders with a 100th Anniversary and one beige rental car and the end result will be the perfect metaphor for connecting with others: "Nice Bike."
Nice Bike acts as a powerful catalyst to help build stronger, more unified teams. The message inspires audience members to be more engaged and passionate about connecting with others.
Join Emmy award-winning speaker, Mark Scharenbroich as he takes you for a fun ride on how to be effective at making meaningful connections in both your professional and personal life. His Nice Bike principle is supported by three strong actions: Acknowledge, honor and connect.
Mark has spent his career working in both industry and education discovering how some of the best organizations and team leaders build a culture that encourages people to perform at a higher level through greater engagement.
Part motivational speaker, part thought-provoker and pure comedic entertainer – Mark Scharenbroich will inspire, teach and engage you with Nice Bike.
Credentials: Award Winning Author, Emmy Award® winner for an ABC TV special, National Speakers Association Hall of Fame Inductee, Golden Apple and Silver Screen Film award for his movie, The Greatest Days of Your Life…(so far), International film festival award winner.
---