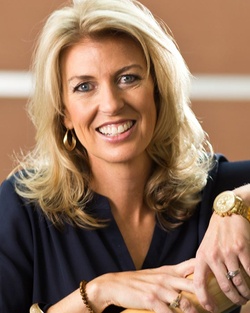 ---
Please contact a GDA agent for information.
---
Topics
Click on the topic name to see other speakers tagged with this topic.
---
Katrina Cravy
Emmy Award-Winning TV Personality
Select Testimonials
"Katrina Cravy is an engaging, knowledgeable, and a thought-provoking speaker. She provided my TEC members with sensible best practices that they could use the next day, and every day in business."
---
She found the perfect balance between humor and injecting her personality into a corporate setting. Katrina brought an energy to our event that has been unmatched in its 25+ year history. We would roll out the red carpet to Katrina and welcome her back anytime!"
---
"When you are responsible for bringing in $5 Billion dollars to the community, you know your team has to sell a winning message with every media interview. VISIT Milwaukee hired Katrina to do a 4-hour training session with eleven of our top people. Trust me when I say, Katrina should be your media trainer!"
---
"Her speech provided some powerful and practical keys to unlock the potential that resides within each of us. Katrina used everyday life experiences, added a dose of humor, and captivated the entire audience. Her attention to detail, cheerful personality, and inspirational message were a perfect combination in making our event a complete success."
---
"Katrina spoke to us about personal brand and having it BE your 'truth.' Her personal stories resonated with everyone in the room and provided "AHA" moments. Katrina's charisma truly had everyone leaving inspired!"
---
"Katrina is a secret weapon. As one of her customers, it's fantastic to be prepared from the perspective of the insider!"
---