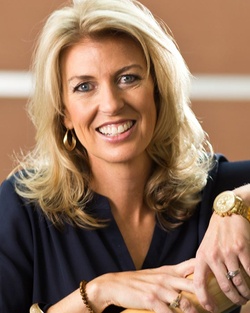 ---
Please contact a GDA agent for information.
---
Topics
Click on the topic name to see other speakers tagged with this topic.
---
Katrina Cravy
Emmy Award-Winning TV Personality
Katrina Cravy is an Emmy Award-Winning TV media veteran who wore headgear to high school. Her fun-loving but get the job done style has made her one of the most trusted and well-known names in Southeastern Wisconsin. With more than 20 years of experience on-camera as a consumer reporter, news anchor, and talk show host, Katrina has now started her own company as a motivational speaker and media training consultant. She has great stories to tell and will help you be a better story teller too.

Her book, On-Air – Insider Secrets to Attract the Media and Get Free Publicity promises to make you think like the media and transform the way you market your business to any audience. Businesses and non-profit organizations like GE Health Care, Salvation Army, CESA 6, and The Milwaukee Business Journal have booked Katrina as a keynote speaker to boost their teams' performance. Katrina is also an adjunct facility member for the University of Wisconsin's School for Professional and Executive Development teaching crisis communication skills.

Katrina is part of the cast on WKLH 96.5's Morning Show with Dave Luczak in Milwaukee. Besides winning a regional Emmy, she has also received awards from the National Press Club, Associated Press, Wisconsin Broadcasters Association, and Milwaukee Press Club.

This California native graduated from the University of Southern California with a double major in broadcast journalism and political science. She was chosen as an intern for the Office of Ronald Reagan in 1991 and received USC's "Outstanding Broadcast Journalism Senior" award in 1992.

Katrina Cravy loves speaking to audiences from around the country, almost as much as she loves her husband, their son, and their two cats.
---