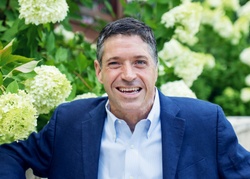 Susie Gaal
---
Please contact a GDA agent for information.
---
Topics
Click on the topic name to see other speakers tagged with this topic.
---
Photos
Click on the image to view a high res version.
Hear John's
Podcast Now
John O'Leary
Featured
Author of best-selling book, On Fire: The 7 Choices to Ignite a Radically Inspired Life
Select Testimonials
John's story is so riveting. Not only did he survive but he learned to LIVE. That is a lesson everyone needs to learn.
---
"I have been involved in putting together four National Sales Meetings for Stryker Biotech and we have had a variety of speakers, from a POW to an astronaut to a special ops military person – all heroes of some sort. Although they had interesting stories of how they overcame their situation to prevail, non was as compelling or personal as your story. I think I speak for the whole audience when I tell you that it was the most meaningful for all of us."
---
"The evaluation summary from John's talk at our conference is hands-down the best summary I have ever compiled. I am not a bit surprised. He was amazing! His presentation was undoubtedly the high point of the entire event. He changed lives that day, as I am sure he does whenever he tells his story."
---
Of the many Annual Meetings I have been involved in over the years, I thought John's presentation was one of the best, if not THE best, I have witnessed. His message hit home with the vast majority of the audience. I heard rave reviews from the membership. He would have my utmost recommendation!
---
"Since John's event, our customer satisfaction scores have risen and the interaction with my team has improved."
---
"John was our speaker for our kick-off and was simply amazing. There are not enough words to express how impactful his talk was."
---
"I have been so blown away by John that I have utilized his profound message and delivery style over a dozen times - and have suggested him numerous times for other companies around the world. His message is simply that powerful."
---
Your presentation was full of insight, humor, passion and all-around goodness. You shared incredible information and our consultants are viewing their businesses and their lives in ways they never have before. Thank you for touching our souls!
---
"The feedback from John's presentation has been overwhelming awesome."
---
"Thank you for being such a big part of the success of this year's meeting. Your participation added immeasurably to the overall success of the program. We applaud your commitment to professional development and the nursing profession."
---