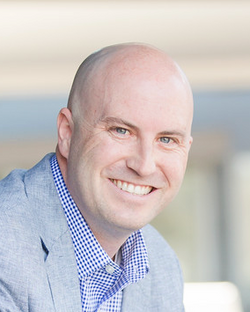 ---
Please contact a GDA agent for information.
---
Topics
Click on the topic name to see other speakers tagged with this topic.
---
Photos
Click on the image to view a high res version.
Hear Jason's
Podcast Now
Jason Barger
Featured
Author of "Thermostat Cultures" and named Top 200 Global Thought Leader
Select Testimonials
Jason came to Quito, Ecuador to give a speech to some of the most influential business owners of the city. His presentation skills, his way of engaging the audience, and his sense of humor make Jason a great speaker whom I would love to see again in any venue anywhere in the world!
---
We were fortunate to have Jason participate in our Top GM Conference and our Franchise Owner Summit as our keynote speaker. His messages around creating "Thermostat Cultures" were perfect and really resonated with our audiences, both GMs and senior leadership. Throughout the conference, our GMs referenced messages Jason shared and their feedback pointed to Jason's keynote as one of the highlights of our conference. Jason helped elevate our conference and we look forward to partnering on future events!
---
Jason is an energetic communicator who was able to effectively connect his messages to our organization's goals and values. He provided us with many helpful tools we will be able to utilize moving forward. Our team had nothing but great things to say about Jason's presentations. His energy was contagious, and our team left his presentations refreshed and rejuvenated. His passion to promote leadership was truly inspiring and energizing.
---
"Culture is not a side priority on high-performing teams. It is EVERYTHING. Jason Barger is right on in his approach to people, alignment and values. His spirit and work is infectious and highly valuable. Thermostat Cultures is a must read."
---
Jason is great!  He's got the personality and professionalism to make executive meetings move toward a winning goal and the strategic aptitude to make sure those goals are achievable, executable and on-target to improve business.  His knowledge of how a brand works is invaluable and, above all, he's just a great person to have assist the team.  We would hire him again in a minute!
---
We were seeking a 'pay it forward' 'you win with people' approach for our Association's Leadership Retreat. Not only did Jason's speech and breakouts fit the bill perfectly, he helped transition 60 people into a cohesive leadership team.
---
Jason's speech for CASTO was very thoughtful and extremely well received.  He tailored his thoughts specifically for our team and truly kept the entire audience engaged!
---
"There is a common desire to be part of something larger than ourselves. In a team setting, culture is the glue that brings together like minded individuals, for better or worse. Perennial losing cultures have indifference to communication, accountability, and grit. Strong winning cultures promote these values as the lifeblood of their journey. Jason Barger's proactive spirit and message is foundational."
---
Jason is a Game Changer.  He is a fantastic keynote speaker, facilitator, and business partner for organizational development. He keeps all engaged!
---
Jason received a 4.4 out of 5 combined score for his speaker rating at our National Conference in Las Vegas. This score was well above our average and placed him in the "Excellent to Very Good" range!
---
Jason is an incredibly engaging and dynamic individual who provides keen insights into some of the myopia that often surrounds strategic planning, business decision-making, and organizational effectiveness. He delivers powerful messages through real world storytelling. His speech and breakout session for our global HR leaders was excellent!
---
Jason came to speak at our Rocky Mountain Business Travel Association meeting. From the moment of my first contact with Jason and his staff, I was impressed with the professionalism and responsiveness of all members of his team. Jason was personally involved every step of the way to make sure the presentation was relevant to the group and that he was focusing on areas and topics that would be interesting to the audience. His presentation was excellent – motivating and thoughtful, relevant to both your professional and personal life. He captured the attention of the audience from the very beginning and kept everyone engaged throughout his talk. Jason provides a refreshing perspective on the travel industry and the world, and gives the audience meaningful points to take away and begin using immediately. The two books that Jason has written that I have read are both chocked full of useful, well thought out and insightful information. I highly recommend utilizing Jason for any event where you want to provide something new, different and an unforgettable experience for your audience.
---