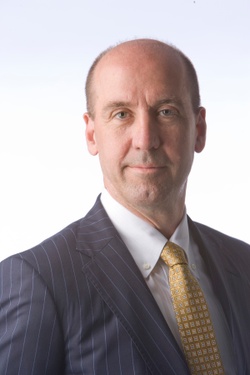 ---
Please contact a GDA agent for information.
---
Topics
Click on the topic name to see other speakers tagged with this topic.
Jack Uldrich
World Renowned Futurist, Author, Expert on Change
Select Testimonials
Jack was great! People loved him and found it very interesting and informative. One quote from an evaluation: "He literally blew my mind".
---
Judging from the number of people that lingered to ask a question and the general "post-meeting buzz", it's clear that your presentation had people thinking. In all honesty, this is one of the best programs that we've had in a long time and we've had plenty of excellent ones. Thank you for an entertaining and thought provoking program.
---
Dear Jack: Just a quick personal note to thank you again for speaking to our senior management team. Your words were exactly what we needed to set the team's frame of mind for a day focused on strategy.
---
You made the day! Everyone is talking about your presentation and, more importantly, thinking about the ramifications of what you said. We were successful in meeting our objectives, in large part because of your presentation and how well it set the stage for the speakers that followed you. While our Summit was targeted to innovation and the future, your presentation would be well received in any setting. If we are asked by anyone for a suggested keynote speaker, we will heartily give you a recommendation.
---
To say that Jack was a homerun as a keynote for our Better Ways Healthcare Conference would be an understatement! We typically have our team provide a rating on their experience and Jack scored a 10 out of 10. Our team characterized him as insightful, thought provoking, authentic, fun and energizing. As an organization, Vynamic truly appreciated the time that Jack took to understand us and what we were trying to achieve with this conference. He adeptly wove key themes into his key note that carried forward throughout the conference. We look forward to working with Jack again in the future and introducing him to our clients in the healthcare industry. We went through a very thorough process in vetting a keynote speaker and Jack was the perfect fit!
---
We received excellent comments about your presentation and how relevant your content is to the conversations we are focused on here about building the strategy for our future and taking action to move us in a positive direction. You did a great job of hitting the mark for us, and folks are quoting you and referencing points and examples from your presentation - which is certainly a testimonial on your effectiveness. We are happy we found you!
---