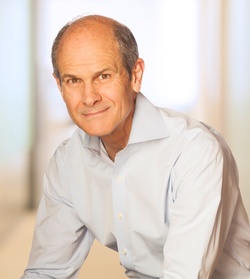 ---
Please contact a GDA agent for information.
---
Topics
Click on the topic name to see other speakers tagged with this topic.
---
Photos
Click on the image to view a high res version.
Geoff Colvin
Senior Editor-at-Large, Fortune Magazine, and Bestselling Author Arming Leaders to Confront Disruptive Change and Win
Select Testimonials
"No surprise, Geoff was articulate and insightful, thoughtful on global and fiscal issues affecting industry and candid on impressions of leadership. Not to mention, a wonderful man who I will forever be indebted to."
---
"Geoff, I truly appreciate you taking time to meet with the team and to listen to their discussions. The feedback from the clients thus far was that you made them think out of the box and more strategically then they have in a long time. What was most interesting is that two of the clients quoted you in the afternoon session so clearly you made an impression!"
---
"Thanks so very much for your moderating today. I felt relaxed and right at home."
---
"Once again your stewardship of the business sessions opened the door for a truly interactive and valuable dialogue for everyone. Your depth of understanding of the challenges these companies are facing and the opportunities that lie ahead added tremendously to our conversations."
---
"In a word: fantastic! Geoff really was perfect for this. He kept the conversation lively. Geoff really knocked it out of the ballpark."
---
"Geoff Colvin was EXACTLY perfect for us. We loved his pace and his sense of humor . . . and his delivery was just great. BIG HIT!"
---