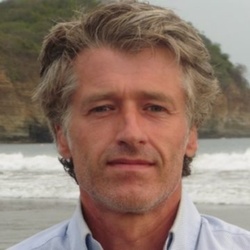 ---
Please contact a GDA agent for information.
---
Topics
Click on the topic name to see other speakers tagged with this topic.
Gabor George Burt
Business Tranformationist, Innovation Pioneer, Founder of the Slingshot Framework
Meaningful innovation isn't about expensive, time-consuming inventions – it's about creative, new combinations of things that already surround you. Gabor George Burt calls this the "Innovation Shortcut."
A mastermind of innovation, creativity and strategy, Burt empowers and enables individuals and organizations to re-imagine boundaries – to overstep perceived limitations, and to continuously rethink and reinvent what they do. This approach is the critical basis of staying relevant and is at the heart of Burt's critically acclaimed Slingshot Framework, a proven and universally applicable methodology linking systemic creativity with smart strategy.
The foundation for Slingshot is Burt's work as one of the leading experts of Blue Ocean Strategy, regarded as the new millennium's most influential business strategy. He contributed case study material to the best-selling book of the same name and also originated the most popular blog on the topic. Burt's own book, "Slingshot: Re-Imagine Your Business, Re-Imagine Your Life" is widely embraced for its entertaining, atypical approach to teaching the importance of and providing the blueprint for rediscovering – and utilizing – our latent creativity for success in business and in life. The book is positioned as an exclusive resource for Burt's clients and partners.
A renowned advisor and speaker, Burt is actively involved in shaping strategy for a diverse group of international clients, ranging from top multinationals and governments to start-ups and NGOs. Among numerous prominent appearances at world-class events, he gave the opening presentation at the World Marketing Forum, and was the architect and host of the Forum for Partnership in the Americas, an influential gathering of business and government leaders. Burt regularly contributes expert insight to leading business publications, and is a highly regarded source for interview commentary for major television, radio and newspaper networks.
Burt holds a BA in psychology and economics from Amherst College, as well as an MBA from INSEAD, France.
---