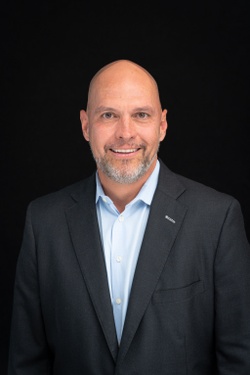 ---
Please contact a GDA agent for information.
---
Topics
Click on the topic name to see other speakers tagged with this topic.
---
Hear Eric's
Podcast Now
Eric Maddox
Featured
Negotiator; Author; Consultant; Army Veteran
Select Testimonials
"A one-in-a-billion story... best speaker I've ever had the pleasure to work with. Your willingness to spend time tailoring the presentation and answering members questions after the conference was most appreciated. I wish all the speakers I work with could be as generous and caring about the outcome of their efforts as you are."
---
We had a fantastic event last night. I have been getting emails all day about how everyone enjoyed the discussions, venue, and presentations. Eric was a big hit – and he did a great job presenting. He actually ended up staying until after 9PM talking with our folks and signing books. That was much appreciated!
---
Eric was great! Fantastic speaker and really engaged with the audience- they loved him.
---
I can't say enough great things about last night! Eric was great, funny, insightful, gracious, humble....I could go on and on and on... Truly one of our best resources!!! One comment that was made was that the event was a 15 out of 10!
---