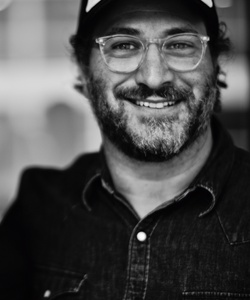 ---
Please contact a GDA agent for information.
---
Topics
Click on the topic name to see other speakers tagged with this topic.
---
Hear Elliot V.'s
Podcast Now
Elliot Kotek
Featured
CEO & Founder - The Nation of Artists
Select Testimonials
You took the event to another level – highpoint for me personally. The survey results allow us to hear highs and lows, and you had rave reviews; which didn't surprise us one bit. Thank you so much for taking the time to join us… You brought such a wonderful human element to the dialog and it reverberated with the attendees the rest of the conference.
---
"The most inspiring talk that I watched at NXNE Interactive 2014 was the first person to step on stage: Elliot Kotek, the cofounder of Not Impossible."
---
"I would like to add my appreciation for your session at this past SIGGRAPH. In the over twenty years I have been involved with SIGGRAPH, yours was the best."
---
Thanks to YOU for being amazing, people really loved your talk and impact, wow... You brought a unique passion and warmth to the topic of innovation, and clearly in context offer evidence of the art and science of what is possible.
---
I can't thank you enough for being a part of this amazing team last night that not only educated the audience, but also inspired them, changed their thinking, and challenged them to be better. You were a wonderful presenter and we were all so impressed with the lifechanging projects you are working on. Thanks again for coming to Houston.
---
Elliot- We're the lucky ones to have you join us and inspire our network. The feedback we've received on your presentation has been nothing short of incredible… Our world needs more Elliot Koteks
---