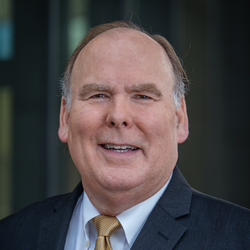 ---
Please contact a GDA agent for information.
---
Topics
Click on the topic name to see other speakers tagged with this topic.
---
Don Rheem
Featured
Author; TEDx Speaker; CEO of E3 Solutions; Culture Changer
Select Videos
Everyone has new expectations about what work should feel like. As leaders, how can we not only adapt, but stay ahead as this evolution inevitably continues? Perhaps surprisingly, the answer isn't in tactical tips for remote or hybrid workplaces. Those conversations are useful, but they will become obsolete. Watch my latest TEDx talk to learn the timeless, brain-based strategies that will future-proof your organization - no matter what tomorrow brings.

Forget motivational posters, snack rooms, and foosball, if you've ever wanted to know what creates truly deep engagement at work—the kind that makes employees look forward to showing up on Monday and stay in the company year after year—watch this TEDx talk.