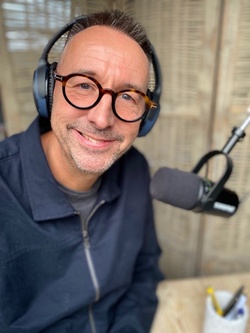 ---
Please contact a GDA agent for information.
---
Topics
Click on the topic name to see other speakers tagged with this topic.
---
Chris Grimes
Facilitator, Motivational Comedian, Speaker & Coach
Select Testimonials
"Thank you for being a great addition to yesterday's Conference. The laughter, team collaboration & individual participation in the activities was wonderful and a real tonic. You are fantastic at what you do" Feedback from "Team Work to Make the Dream Work & the Cogs of Rapport"
---
"Wow! Chris was, hands down, the most energetic, effective, and inspiring instructor that I have ever hired. In our post event survey, he scored a perfect ten out of ten. Every single presenter who went on stage after him until the end of the event on Friday afternoon referenced Chris and/or one of his lessons. I really can't say enough wonderful things about our experience with Chris. He was definitely the highlight of the entire event!"
---
"I have had the great pleasure of working with Chris over the last three years in various teams. Chris is an absolute fantastic coach and facilitator who can truly bring a room alive with his inspirational style. Chris has assisted me with several team development and self awareness sessions with follow up 1:1 private coaching. Every person that has experienced his energetic yet self challenging programme speaks so positively of it, you can see the change in people so quickly it is very rewarding and powerful for the individual and the team. I would have no hesitation in recommending Chris to you"
---
"Whilst at JPMorgan, Chris provided training on Executive Presence. Of all the many, many training courses I have done in my 35+ years, this one really resonated and made a lasting impression on me. "Its all about your after burn!" If you have any client facing people in your organization, I cannot recommend Chris highly enough to come in and motivate them & to think about the detail in your approach when presenting or dealing with clients"
---
"Entertaining and commanding the attention of 80 senior business leaders single handedly for a three hour session is no mean feat and impressively, Chris absolutely pulled this off! He combines a clever concoction of engaging and very funny improvisation & stand up, with physical group activities to illustrate how to deliver effective communication and collaboration. Chris created a focus on Personal Impact, Physical Presence and being self aware & his session was high impact, very memorable and enormous fun.'
---
"Why I work with Chris is that he transforms people. He turns people who can't communicate into people that can"
---