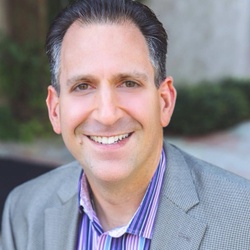 ---
Please contact a GDA agent for information.
---
Topics
Click on the topic name to see other speakers tagged with this topic.
Bryan Eisenberg
New York Times Bestselling Author on Customer Experience, Using Data and Buyer Legends
Bryan Eisenberg is the co-founder of Buyer Legends. He is the co-author of the Wall Street Journal, Business Week, USA Today and New York Times bestselling books Call to Action, Waiting for your Cat to Bark? and Always Be Testing. Bryan is a professional marketing keynote speaker who has been the keynote speaker for corporate events and conferences such as Gultaggen, Shop.org, Direct Marketing Association, DreamForce, E-consultancy, Emerce, and the Canadian Marketing Association. He is also the co-founder and Chairman Emeritus of the Web Analytics Association (now the Digital Analytics Association). Bryan serves as an advisory board member of Search Engine Strategies, the eMetrics Marketing Optimization Summit and several venture capital backed startup companies (e.g., Bazaarvoice, UserTesting.com, Monetate, Nomi, Sightly, BoostMedia, AllClearID, ChatID, OneSpot etc.).
Bryan Eisenberg is an internationally recognized authority and pioneer in online marketing, improving online conversion rates, persuasive content, and persona marketing. Bryan was been recognized by eConsultancy members as one of the top 10 User Experience Gurus, he was selected as one of the inaugural iMedia Top 25 Marketers, and a Marketing Edge Rising Star Award winner in 2010.
Bryan has been a featured expert by The Wall Street Journal and the The New York Times and been quoted in Business 2.0, CXO Europe, Advertising Age, CNN, Forrester Research, Jupiter Research, Miami Herald, Publish, Internet Advertising Report (IAR), Chicago Business Tribune, Inc Magazine, Entrepreneur, Target Marketing, DM News, Microsoft's bCentral, MarketingSherpa, the Toronto Star, Smart Money & Internet Retailer for his thought leadership in the critical area of internet marketing and improving online conversion rates.
In 1998, Bryan co-founded FutureNow Inc. (Bryan & Jeffrey are no longer associated in any way with FutureNow) , the company has been helping businesses generate more engagements, leads, subscriptions, and sales with its unique framework he helped develop, Persuasion Architecture®. Bryan's proudest professional accomplishments are the thousands of companies, students and clients, including Google, HP, NBC Universal, GE, WebEx, Overstock and Dell, that have consistently enjoyed dramatic improvement in sales.
---