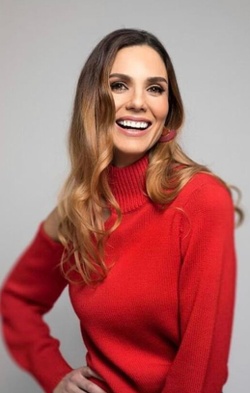 ---
Please contact a GDA agent for information.
---
Topics
Click on the topic name to see other speakers tagged with this topic.
---
Alison Canavan
Ellevate the Mind, Body, and Spirit Connection
Select Testimonials
Alison joined us for the final day of our annual three day off site meeting to help us focus on personal development. Alison's session was at once practical in terms of steps we can take to balance home life and work life, but in truth it delivered much more...introspection, self-reflection, emotion and motivation. It was real, tapped into our investment in our people in a genuine way and allowed us to look at our development as people rather than employees. It hit exactly the right note and at the right time. I would highly recommend Alison if you are open to honesty, sincerity and looking after your team beyond what the "job" provides them.
---
Alison has been a fantastic addition to the Allianz Active & Aware programme. Her enthusiasm and passion for Health and Wellbeing was palpable from the moment she arrived. Her honesty about her journey was refreshing and ensured that her presentation was incredibly interesting and most importantly enabled her to connect with the groups she was addressing. Her presentation style is effortlessly engaging, exuberant and infectious, and most importantly inspirational as she demonstrates how everyone has the ability to take control of our wellbeing destiny.
---