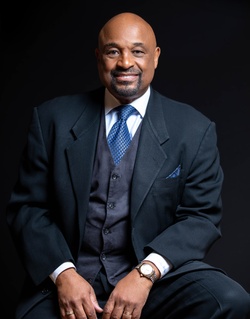 ---
Please contact a GDA agent for information.
---
Topics
Click on the topic name to see other speakers tagged with this topic.
---
Photos
Click on the image to view a high res version.
Hear Dr. Willie's
Podcast Now
Dr. Willie Jolley
Award-winning speaker and singer, best-selling author and media personality
Select Testimonials
"Willie Jolley captured what was on our minds as far as strengths in our company. He helped us realize that there's greatness inside of all of us."
---
"Your message of the importance of taking a positive approach to a less than desirable situation was refreshing and inspirational, and exactly what the employees needed to hear. The professional style in which you delivered your message gave you instant credibility and allowed the audience to value the information that you were providing. Your willingness to adjust to adverse speaking conditions at several venues was greatly appreciated, as was your flexibility exhibited in accepting last minute changes to both scheduled dates and times. "
---
"This conference was the highest rated conference to date and that is over 6 years. You hit the ball out of the park!?"
---
"On behalf of the Society for Human Resource Management, please accept my heartfelt and sincere thanks for the inspiring presentation you gave the SHRM staff. I believe your message touched many lives. Your unique and motivating style caused us all to think more carefully about taking responsibility for our own words, thoughts and deeds. Diversity messages can sometimes be murky, and the audience may go away not clearly understanding-or being moved by-the speaker's message. That, however, was not the case with you. By bringing us through an enlightening journey about valuing diversity, you helped us understand the importance of leadership, change, challenge and responsibility. The stories you chose to punctuate your teaching points were as profound as they were memorable. Thank you for reinforcing life's important lessons. Thank you too for reminding us how important it is to dream, to care, and to make music together by embracing diversity and valuing it."
---
"THANK YOU...not only for your inspiring message of hope and tenacity, but for making our real estate team feel so very special. You obviously did your research and listened to our challenges. Real estate people, like many others in our country, have been suffering. You tailored your message to our professional needs. But you also touched our hearts by your profound personal message and willingness to spend additional time at our reception and afterwards to recognize and encourage so many of our group. If you need a personal endorsement, have anyone call me. YOU DESERVE TO BE LABELED ONE OF AMERICA'S VERY BEST SPEAKERS! Thanks for making our convention one of the very best. You delivered!"
---