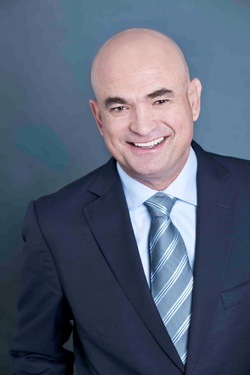 ---
Please contact a GDA agent for information.
---
Topics
Click on the topic name to see other speakers tagged with this topic.
---
Photos
Click on the image to view a high res version.
Hear Troy's
Podcast Now
Troy Hazard
Street-smart business leader, bestselling author, franchise expert, and founder of 13 companies
Select Testimonials
"Troy closed our meeting and he was fantastic! He brought everything together in a seamless way. We can't wait to bring him back for more."
---
"Troy delivered his virtual experience to our group of franchisors with amazing impact. Immediately after the event I had people emailing me to say thank you for such great relevant information. Troy had their attention from start to finish. His leadership insights were spot on, especially the real-life examples of what our franchisors could do in their business TODAY to navigate this crisis. Outstanding!"
---
"Outstanding content, highly relevant to the audience. The perfect balance of business and motivation."
---
"A great contribution to our program, poignant, entertaining and on point."
---
'As a leading global peer to peer CEO networking group, we are extremely diligent with our speaker selection for our member events, in particular in a virtual environment. Troy Hazard not only bought outstanding content, he also demonstrated amazing talent in delivering it on a virtual platform. His interaction with our members throughout the event was relevant, respectful of their needs, and robust in its application to their businesses today. Even before the event was over, we were being asked when we'd have him back again'
---
"Troy Hazard is by far and away the very best convention speaker we have ever had. His session went way beyond my expectations and our franchisees LOVED him! They continued to talk about Troy's message for the rest of the event and we are still hearing about how great they thought he was. The thing that impressed me the most was Troy's extensive preparation. The effort that he put forth to really understand our culture and the objectives we set for the conference and the coming year was fantastic."
---
"An exceptional keynote speaker, he turned an excellent conference into a memorable experience."
---
"Awesome... Fabulous... Huge Success... Overwhelmingly Great!... This is how I'd describe Troy Hazard's recent keynote to our franchisees"
---
"Troy's unique approach to a virtual meeting was both timely, and highly informative. In a time of so much uncertainty, our owners appreciated the opportunity to learn tactics they can implement today to help them prepare their businesses for success post-pandemic. I could almost hear them taking notes! This was not just a keynote, this was a highly engaging event that was just what our owners needed."
---
Troy expertly crafted a solid platform of tactical, practical business tools that really resonated. The icing on the cake was the very real and authentic delivery of that message. I think that's why he had such a powerful impact on our group."
---