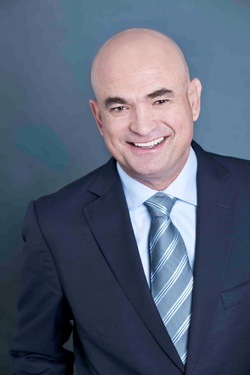 ---
Please contact a GDA agent for information.
---
Topics
Click on the topic name to see other speakers tagged with this topic.
---
Photos
Click on the image to view a high res version.
Hear Troy's
Podcast Now
Troy Hazard
Featured
Street-smart business leader, bestselling author, franchise expert, and founder of 13 companies
There are theory specialists and then there are those who have been there. Drawing from a lifetime of innovative, real life experience, Hazard now shares with businesses his powerful Lessons from the Edge.
There are few situations in the business world that Troy Hazard has not experienced and survived – from massive financial loss to stunning success. The core business for the entrepreneurial genius, that has founded and nurtured thirteen businesses, has been as consultant to some of the worlds leading brands.
Through his business career he has owned a diverse range of businesses including a recording studio, an advertising agency, a pizza restaurant, real estate brokerage, property development company, leading franchise consulting business, and a technology business. More recently he became a shareholder and chairman of the board of the world's fastest growing retail and service pool business with 1,500 employees, 160 retail stores and 600+ mobile service units working in 3 countries.
He has also hosted the hit Australian National Nine Network TV program 'Don't Come Monday', and his own business talk show 'Gettin' Down 2 Business' on the BizTV Network in the USA broadcasting into 30 Million television homes. Troy is also a regular guest Co-Host on 'The Big Biz Show', on the BizTV Network and the YTA Network into 80 million homes, and simulcast on the CBS Talk Radio Network and the Business Talk Radio Network broadcasting to 1.5 million radio listeners each week.
Troy's experiences in the business world have allowed him valuable insight into the workings of organizations and the minds of customers. Insight he shares as a speaker, best-selling author and seasoned Television Host.
---